Unseen part 3
March 11, 2010
I just stood there a minute, barley breathing. No one else was in the courtroom at the time. I looked back at the girl.

"Who are you?" I asked, my voice shaking.

"I need help," she said.

"I don't know if I'm the one to help you."

"You are. I have been looking for you for years and finally you're here." She smiled shyly.

"What do you need help with?"

"I need you to prove it wasn't an accident how I died, or it will happen again. And worse this time."

"How did yuo die?" I asked.

"Someone wanted to keep me quiet, and they succeeded. Someone else over-heard them talking about it again. I don't want that to happen again." She looked like she would have been crying, but I didn't know ghosts could cry.

"Who over-heard whom?" I asked gently.

She grabbed a fist-full of transparent hair and pulled.

"I can't remember!" she yelled.

"Shh!" I didn't want people coming in here and see me talking to myself about a potential murder. That would look a little wierd.

"I knew him, but now I can't remember . . . You . . . You know him." She raised her pale eyes to me. "He . . . likes you. But don't trust him."

Just then, the judge walked through the door.

"Maria?" he asked hesitantly. I knew him personally.

I looked over my shoulder and saw that the girl had dissapeared. "Yes?"

"Who were you talking to?"

"Oh, no one, I was practicing for a school play," I lied smoothly. I had a weird ablity to lie good, but it came in handy.

"Well, come one, your mom's case is starting."

I took a deep breathe and followed the chubby, short man into the long room where my foster mother's future lay.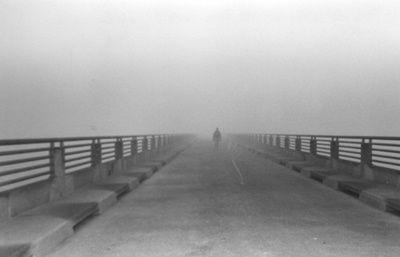 © Becky G., Westerville, OH