Unseen Part 4
April 9, 2010
While I was sitting in my mother's courtroom, I couldn't help but think about the girl. I didn't even know her name yet she wanted me to stop a potential murder. I was so confused.

After the jury had been deliberating got quite a while, I finally gt up, told my aunt I had to get some fresh air, and walked into the big entrance hall.

I didn't go outside, or even open the door, I just sat on a bench, thinking.

I thought about how her face had twisted in horror and pain as she fell from the roof of my school. And how innocent she looked standing in the courtroom.

Something was up, and it defenitly didn't feel right. I knew when something was off, and this was just setting off alarms.

But I didn't know what, and I had no clue how to find out what.

I heard a sob come from behind the bench. I whirled around, seeing the girl again.

"What are you doing hanging around here? Someone might see you," I said, saying the first thing that came to mind as usual.

"No one can see me but you and a few others. And I really need your help," she said, wiping away nearly invisible tears.

"What's your name?" I asked, so I could get a better hold on what I'm going to do.

"Emileigh Carson. I went to the same school you go to when I was pushed. . . but I can't remember who pushed me. . ." she looked like she was drifting into another world when I heard from within the courtroom, "Not guilty."

I jumped up, happy and excited. "I have to go. I have to give my mom a hug."

"Enjoy it while it lasts." Her voice stopped me, sending chills up my spine and raising goosebumps.

I turned around to ask her what she meant, but she was gone.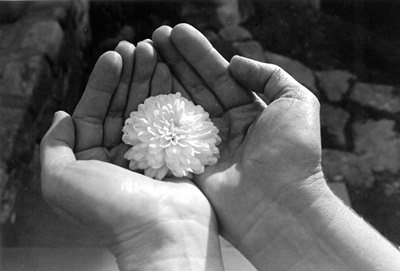 © Beth S., Marblehead, MA