Monster II
April 30, 2010
Little does she know of the monster I am...
As I stare blankly at her sleeping body, I become nervous and anxious. I've never felt like this before. I feed, but not this young. My master told me how to keep feelings out of business and this is business...
Ah, she awakens. Wondering where your mommy is? I am no mommy that you would want. I am like a cold shiver, resembling death. I am here for a short while and leave quickly. Leaving you with a horrid memory. As she turns I sense life in her. I must Destroy...
Slashing with my nails; hitting with my fists; watching blood fall. This is amazing. My doubts before are washed away. Screams echoing, fights are being made. Die child, I must feed. Ripping her flesh, screams are loud... I must kill soon to put her out. Placing my hands around her throat, squeezing, hoping to end this soon. The struggle has stopped, and once again I can rip and feast.
No evidence will show except blood stains. What I don't drink shall stain forever. This child, a beautiful child, has died and was my meal. Tomorrow, the same shall happen. Another child shall scream in agony, another family shall mourn death, another child shall die, and yet this is only another meal for me. A necessity, a need to maintain life....

As I'm sitting here, in this box-shaped room, staring at my prey 3 feet away from me, I am anxious...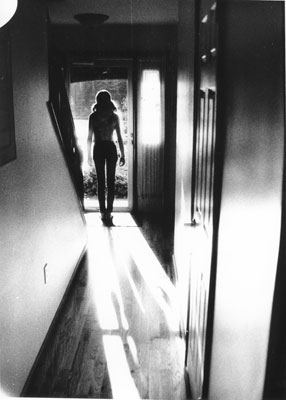 © Mike V., Morgantown, PA