Ashes
June 20, 2010
I looked back at the mountain and below it, the valley, tears in my eyes.

I had promised myself I wouldn't look back, but here I was, looking back. Looking back on what had once been my home, now covered in black dirty rock.

I took a deep breath, trying not to fall to my knees sobbing. So I just coughed. Coughed because I had tried to take a deep breath of the horrid smoky air.

I had nowhere to go. Nowhere to be. And no one to be with…, I thought. The mountain, now a black wasteland that used to be trees seemed to be staring at me.

"Stupid mountain!" I screamed as loud as I could, "This is all your fault!" I had trusted that mountain, and it had betrayed me, and tricked us all. It had stood there peacefully for so long, so many years, and then exploded; covering the place I had lived and grown up in with smoke, ash, and lava. But it had done more than that. I hadn't just covered my home, it had covered my life. All my belongings and all the people I knew.

The horrible lava…oozing, melting, and covering everything it touched. It glowed red and simply cackled evilly at everything in its path.

Now I had nothing. No home, no family. No future. Nothing.

I dropped to the ground and screamed.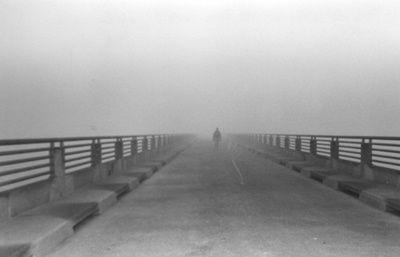 © Becky G., Westerville, OH