Power (2)
October 4, 2010
It was Spirit Week at our school. I wore a maroon and grey tee-shirt that advertised our band on it. My friend, a girl taller than me but considerably more shy, walked beside me into the lunch room.

Max accidently ran into Broc, the All-Star quarter-back. He got a murderous look on his face and yelled, "I don't know who the hell you think you are!" I swear, he had the worst case of 'roid-rage I've ever seen, and that's saying something at my school.

Max cringed into the wall. "Leave her alone! If it wasn't for your big ego, she wouldn't have ran into you!" I yelled, making Broc do a double-take. I was only four foot, ten inches tall, and I was screaming at him like a drill sergeant.

"Aw, isn't that cute, the midget thinks she's gonna do something," Broc's not-very-pretty cheerleading captain girlfriend crooned.

"You have no idea who you're messing with," I said, my temper slipping fast.

"Oh, I think I do. We all know you won't do anything. You're too much of a goodie-two-shoes."

I felt the birthmark above my eye grow hot. I was about to snap. You know the saying of big things come in small packages? That applied to me perfectly. I had a horrible temper, and the attitude to back it up. Melissa was about to find that out.

"I've never seen you play-smack someone--what makes you think you're gonna hit me?"

I've only lost my temper like this once before. That's why I had to move...

"Keep it up, Bobble-Head, and you'll find out."

Melissa shoved Max. "What're you gonna do? Go cry to Mommy?"

I snapped. I lunged forward. Then I stopped myself. So I put my fury into something I didn't even believe was possible. Melissa froze mid-laugh. Then she hit herself. Hard. Over and over.

"What the hell, Melissa?" Broc yelled.

"Shut up." I said, making him freeze then put his hand over his mouth.

My anger was subsiding. Melissa stopped hitting herself. Broc was able to pry his hand away from his face.

I was extremely tired. "Don't mess with us again. I mean it," I said, eyeing every jock and prep that had gathered to watch the fight. They all stood with gaping mouths. They nodded as if by some unseen will was making them.

And I was.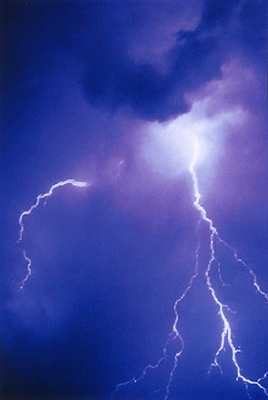 © Steve A., Goodyear, AZ