Visiting the Grave
October 12, 2010
The night was cold, the snowflakes dancing down in dirfts by soft sharp breezes. I clutched Ares' warm hand, my seven year old legs struggling to keep pace with his own. It seems like I was always like that in my childhood; struggling to keep pace with the adults.
Lights twinkled in the townsquare while I heard distant singing of Christmas Carols. I almost tripped as my eyes focused on a pair of brand new red boots; Ares gently pulled me along, away from the glitter of Christmas into a hidden forest that was barely lighted by dim streetlamps. I curiously looked aroun.d
We weren't in a forest. In fact, we were behind a church, the choir songs distantly ringing within the walls. Tall trees surrounded the field; it took me a moment to realize stones were wedged in between the Earth. I crinkled my nose in confusion.
"Ares, where are we?" I asked, puzzled. Ares looked down at me, his brown eyes saddened. He feebly smiled, but the joy was lost in his eyes as he did so. It made me sad.
"We are at a grave, Luna." He softly answered, tightening his grip on my hand."This is where your mother lies." I looked away from Ares, a twinge of sorrow melting through my blood.
It was two years ago when my mother died and I still had nightmares about it. I gripped Ares' hand, suddenly reluctant to be here.
"Come." He quietly said, his breath becoming a shapless mist as the word twirled out into my ears. I silenly let Ares guide me to a paticualalry large gravestone, my footsteps crunching on the sparkling ivory snow.
The gravestone was gray as smoke, the name of my mother etched rather harshly in the center. Below it, I read "Here lies Elizabeth Charleston, a mother, wife and daughter. But most of all, a heroic figure that will forever be remembered in our hearts."
Tears colder than the snow began to roll down my rosy cheeks, causing me to tremble with grief. I terribly missed my mother. Ares gingerly held me, the warmth of his chest engulfing my sobs. I didn't understand why I was so sad now. It had been two years after her death, and I knew she was gone. But still, seeing her grave caused an unknown sorrow, which burned through the veins of my skin.
"There there, Luna." Ares comforted, holding me close. He smelled of peppermint and sugar.
"Why did she leave me?" I wailed, snuggling closer to Ares' legs as he let me down. For a while, all was silent except for the bitter breeze and voices of the church.
"She didn't want to."Ares finally said, his voice craking."But, she didn't have much of a choice child." I sniffed, my eyes still watering. I dug my face into Ares' leg, still crying. I wanted her back, but I knew that wasn't going to happen.
"I'm sorry I brought you here, Luna." Ares solemnly murmured. I looked up to see his brown eyes hard with regret."You are young, and it was wrong. Let us leave." I nodded, wiping my eyes. Ares picked me up, despite the fact that I was seven. For the moment, I didn't care about being treated like a little kid. He always joked on how petite I was, anyway.
He carried me out of the grave, back into the town of Christmas cheer. We passed the red boots again; I had no interest for them anymore. When we passed the bakery, cinnamon wove it's way up my nose and I lifted my head. I found Ares' eyes. They were dark as chocolate and seemed very sad, like he was on the verge of tears himself. I gulped and wrapped my hands around his neck.
"Atleast I have you, Ares." I whispered in his ear. Out of the corner of my eye, I saw him smile.
"Yes, atleast you have me."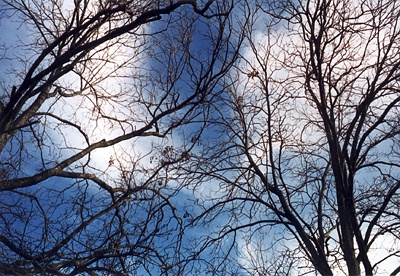 © Sarah L., Glendale, AZ