Imaginary Conjecture
December 17, 2010
You know, sometimes I wonder. To be straight forward and forthright, I wonder why kids like to play pretend. I like to wonder this; it gives me something to pace to, something to crinkle my brow to. Of course, I wonder about a lot of things. If everyone let thoughts cross their minds without stopping them to examine them, would we really be living in a world at all? No, I say we'd be pretending to be living in a world when we clearly aren't. We'd be wreathed in our own imagination, feeling the warm arms of it circle and enclose us, unadulterated and adolescent. We'd be children. We would have no intelligence because we would never wonder "what if?" and "how come?" So, to be truthful, we'd be nowhere.

And, as I think I said before, kids like to play pretend – whatever that means. When I was a kid, I would be a princess one day, being guarded by a dragon and saved by a prince. But the next day I would be a street dog, my haggard face and concaved stomach keeping those away from me in disgust. And the day after that I'd be the most intrepid and heroic female ever, sword in hand and cloaked by shadows and secrets. And it would never be the same; each day was a different adventure. All because I wondered what it was like.

Hmm, is there a pattern here?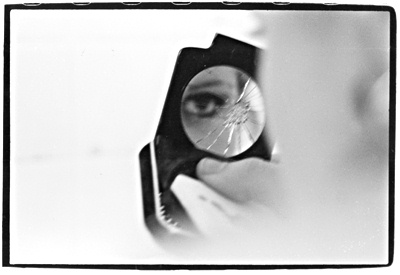 © Heather W., No., Brunswick, NJ