We the Imagined
February 17, 2013
Ask us, friend. Just who are we to whisper in your ears and cast ideas like lifelines into your head? Who are we to clamp our teeth onto the tip of your pencil and force its gleaming graphite to stir on the page? Well, we are your characters. We were born from your thoughts and raised like your children as we froliced and danced on your paper. Your words are our embodiment, breathing life into our chests and instructing us on our every step.

You listen, entranced, to our soothing voices as they caress your ears. You are so easily manipulated by our words that they flow through your rose pink lips into your world and scatter on your paper. But still each sound from our clever mouths does not escape your scrutiny.

You slap labels on our chests that we cannot remove. We are heroes, or we are villains, in your untrained eyes. We are knights in shining armor or tyrants wrapped like snakes in a cloak as black as the death that hangs over us in the end. You strip us of our complications and replace them with the simplicity of good and evil.
See us, friend. See us for who we are: warriors, rulers, hidden rebels, even gods, and do not let our leading characterisitcs govern us. Ambition is not necessarily a fault, and a humble servant may prove more difficult to defeat than the greatest of sorcerers, if you look closely at us. We are unique, but if you want us to cooperate as we trek our journeys and fight our battles on your paper, you must understand us for the intricate thoughts that we have become.
It was your imagination that created us from dust and ink. What will you do with us now?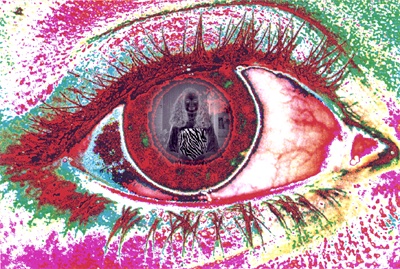 © Cassie H., Carmi, IL