It's Your Time!
October 29, 2008
As he looks out the window, Kal notices the sky changed from an Ocean blue to a Crimson fire-pit red. Kal ignored the red sky and proceeds to close the window, when somthing caught his eye. A shadow, like an empty black pit, standing next to the pine tree in his front yard. Kal leaned forward trying to clear his vision. Kal finally focused his eyes on the Shadow, but the shadow moved faster than Kal's eyes could move,the Shadow shifting in and out of focus. Kal shrugged " That nothing, it's just my imagination. " Kal closed the window and walked away.

The hair on Kal's arms began to stand on end, his breath became thick like smoke. He crossed his arms trying to conserve what heat he had left, the freezing cold air nipping at his ears and nose. Kal whispered to himself " What happened to the heat? " . Hoping that he would get an answer from the dead cold night, But all he could hear was the dreadful wind pounding on his window. Drops of water hammered the roof of his house, thunder and lightning filled the sky. A loud snap of thunder made Kal jump. Kal whipped his eyes towards the window. The shadow hovering outside the window, Kal's mouth hanging wide open and eyes as wide as the moon. Kal backed up away from the window slowly as the shadow passed right through his window and floated up to him. Kal noticed It's blood red eyes stabbing him through the heart.

The shadow opened It's cloak to reveal a maze of ribs and bones, It was as skinny as twig. Kal stared in to the cloak until a human face pushed it's self from the shadow's stomach. Kal fell back onto the ground screaming in fear pulling himself away from the shadow. Kal grabbed anything he could get his hands on and started to throw them at the shadow, everything would just pass right through It's body and crash against the wall behind it. The shadow bent down to Kal's level and stared into Kal's eyes. At that moment a bright light sprung from the shadows chest. Kal blinded by the light asked the shadow " Am I dead? " The shadow shook It's head up and down. The shadow reached it's hand out towards Kal. Kal took It's hand and the shadow help Kal off the ground.The shadow lead Kal into the light. ...............Kal Pence R.I.P!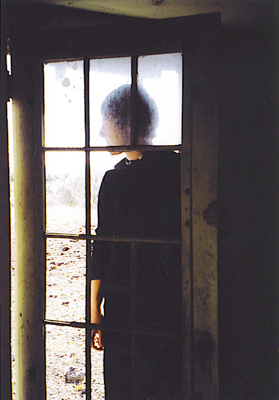 © Anonymous