Stuck in the Past
MAG
November 4, 2014
Tom sniffled, his nose red from pollen. It was the Spring Fair, and all the lovely pink dogwood trees in the town park were flowering. Tom resented them for it. More flowers, more pollen. He took a greasy rag from his greasy slacks and wiped the sweat off his face.
Next to Tom was his pride and joy: the world's first time machine. It had taken him months of scrounging for parts at the auto mechanics shop where he worked, but he finally had a working engine. At least, he hoped it worked. The fair would be its maiden voyage.
The first people began to trickle into the park, walking along the pleasant little dirt path and dodging the most outgoing of the vendors. Cries of "Oranges! Fresh oranges!" and "Sweetest corn cakes you can buy!" started to fill the air, along with the smell of dough hitting the deep fryer.
One of Tom's friends from school sauntered up. He was a cook at the town's only restaurant, and he still had on the stained apron. "Hey, uh, hey, man. Whatcha, uh, whatcha whatcha got here?" His voice was shifty, and he kept checking over his shoulder nervously. It was a habit of his, compounded by a small criminal record.
"It's a time machine," Tom said proudly, sticking his hands in his pocket and standing straighter. Tom didn't like to elaborate on things. Excessive English usage was for school.
Zack laughed. "Sure, uh, sure it is, man. Are you, uh, going to, to use it?"
"Yes," Tom said.
Zack waved his arms, trying to eke some more information from his friend.
"I will give a demonstration in five minutes," Tom said, gesturing toward a dial on the engine that was, indeed, counting down.
Zack raised his eyebrows. "Are you sure that's, that's a time machine? Looks like, uh, like a car engine." Zack didn't like standing still, and began shifting his weight from foot to foot.
"There are parts of a car engine in it," Tom said, nodding. Sweat trickled down his bare chest and under his suspender straps.
"Great, uh, great, man."
"Could you tell others to come for the demonstration?" Tom asked. No one else had come to see his time machine.
"Sure, man," Zack said, and wandered off into the now large crowd. Tom watched a couple enter the park – a woman in a frilly pink dress and a sun umbrella, and a man in a suit. Their arms were linked.
"Hello there, young man," a voice said from behind Tom. Tom didn't jump or start but slowly turned around and looked at the pastor from North Elmwood United Methodist. Standing next to him was the pastor from South Elmwood United Methodist. They were both wearing suits and bowler hats and looked like twins, which was fitting, since they were.
"Hello, pastors," Tom said, politely. Tom went to East Elmwood Catholic but tried not to get on the bad side of the United Methodist ministers. They both had quite intimidating girths.
"What do you have here?" one asked. Tom didn't know their names.
"A time machine."
"Really?" the other said, disbelieving.
"Yes," Tom said.
"I think no manly device could have a power that is God's alone." They started to walk away.
"Stay for the demonstration, please. It's in two minutes."
One checked his watch. "Okay, young Tom. We shall see this play out." They stood together, waiting.
Zack walked up to Tom again. Behind him was a collection of kids from the high school. Some were laughing and pointing at the time machine. Others had arched eyebrows and skeptical looks. "Here's, uh, here's your audience, Tom," Zack said.
"Thanks," Tom said. "The pastors will watch too."
"Great, man."
One of the kids, a tall strong boy from the rugby team, spoke up. "Yo, man! You saying this stupid lookin' car engine o' yours is gonna take me back in time?
"All of us back in time," Tom corrected.
"Yeah? I don't believe you. When's it gonna happen?"
Tom looked at the dial on the engine. "In twenty seconds it will have enough energy to take us back in time ten seconds."
A kid laughed; more joined in. Zack looked nervous, glancing at Tom. "You, uh, you sure, man?"
"Yes. In seven seconds it will take us back ten seconds." Tom sniffed and rubbed his nose. Stupid allergies. "Ready?" He looked at the small crowd that had gathered. The couple he had seen walking had come to watch. They all looked at him expectantly. "3 … 2 … 1 … G–"
"Yes. In seven seconds it will take us back ten seconds." Tom sniffed and rubbed his nose. Stupid allergies. "Ready?" He looked at the small crowd that had gathered. The couple he had seen walking had come to watch. They all looked at him expectantly. "3 … 2 … 1 … G–"
"Yes. In seven seconds it will take us back ten seconds." Tom sniffed and rubbed his nose. Stupid allergies. "Ready?" He looked at the small crowd that had gathered. The couple he had seen walking had come to watch. They all looked at him expectantly. "3 … 2 … 1 … G–"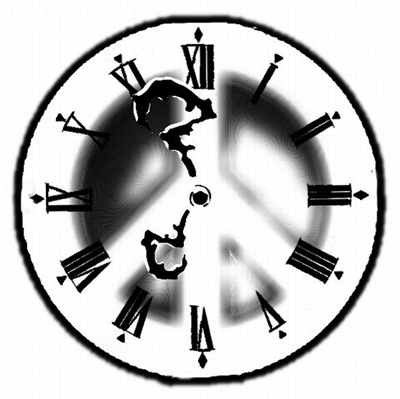 © Joseph S., San Anselmo, CA