Falling
May 12, 2016
I watched the bubbles of thought. They were the last pieces of consciousness I had left; floating away above me. I struggled and kicked the scarves that grasped me like death, but there was little for me to do. The water was cold and heavy in my lungs, and the darkness of my surroundings blended with the visions in my brain.
I was dying, slowly and painfully, among the ruffled waves of a pool in my own backyard. I gave a last thrash against the pile of weights at my feet, and was still. I felt at peace for a moment, ready to give my life up to the lack of oxygen in my brain…
Then a hand latched onto my arm, held me even tighter than the bonds that laid across it. It was rough and quick; free, unlike my own. I was being rushed above the pool's even surface, tossed into the rough grass, and resuscitated.
    My lungs were pumped of their contents furiously, the bright lights of an ambulance piercing the life back into my eyes. I tried to sit up, to tell them I was fine, that I could breathe again, but more water was spilling from my lips even as I tried.
The once elegant and graceful gown I wore was wet and restricting, a lump of fabric laid across my shaking body. But I didn't care. I was alive.
    I looked through the haze of moving figures and quick-talking EMTs, but I couldn't spot another dripping person anywhere. I looked and asked for them, but no one knew what I was talking about.
"You drug yourself out, ma'am." I was dying. There was no way I had enough strength to fight against the hundred-pounds of dumbbells weighing me down, plus an organza dress.
"A neighbour called us for you." My neighbours were old and frail. They may have called but they could not have yanked me out of that gaping abyss, not even if three of them were there together.
"Who was it?" I yelled. "Who got me out?"
No one responded to me, just gave one another equally bewildered looks.
I wept at the thought of my near-death experience and inability t know who saved me from it, and screamed for the doctors to leave me alone as they took my blood pressure. My arm felt numb and achy. I wanted to rip it off and go to sleep.
"We'll be taking you to the hospital, is that okay, Miss?"
A bright eyed paramedic looked down at me kindly.
"Yeah, that's fine," I wheezed.
I was loaded into the small ambulance, and just as the doors closed, I noticed a trail of water leading to my hydrangea bush. I sat up further, and the EMTs protested. But just before they threw the belts over me, I caught a glimpse of a woman. A woman with an "F" emblazoned onto her shirt.
"Faina Fury," I whispered knowingly. I had just been saved by a domestic-abuse superhero.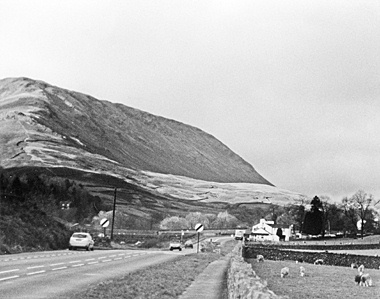 © Eleanor J., McLean, VA