Demon Angel
March 8, 2009
As I walked the alley way. I never felt alone anymore. My friend's grandfather told me that the demon Angels loved my aurra. I really didn't believe him...but, lately there has been this presents...it is strong over whelmimg. It made me lose my breathe at times.

But, tonight there is something about this aurra. Gently, caring. There was no way that the old man could be lying about this.But It is hard to believe an old indain man.


"Why so frightened?!" Came a voice in the darkness. I jumped. The voice was husky and ill.


"Can't you talk...Erin." I didn't have to see the man to tell he was smiling evily.



"How do you know my name?" I spoke with worry in my voice. Then came that over whelming feeling. I felt some one grab me. I gasp in pain from the grip.I look and a pair of deep brown eyes staring at me. I couldn't help but to be in shock. The young man knockes my feet from under me and a gust of wind rushed around me. Sometime later. The young man landed. I pry myself out of the young man's hands and fell to the ground. I take huge deep breathes.



"Are you alright Erin?"




"Who are you?"



"I am what you people call the demon angel but that is not what we are we are protectors of people who are pure and who have a destiny to save the greater good of everyone else and you are the last one."




"I'm what?" I say standing up and looking at the young man.


"My name is derek. And you are a fallen Angel who gave up your wings and your memory to be a human. And you are to be the one to help me save the world from dieing........to be continued.......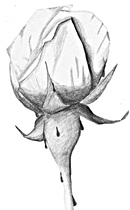 © Elaine S., Phoenix, AZ