The Mysterious Book
February 19, 2009
?Wake up! Wake up! Wake up!? Laura?s alarm shouted. The alarm had been a gift from her sister, Rebecca, who found it hilarious. It screeched louder the longer it rang. Laura proclaimed that she hated ?the darn thing,? but she secretly loved it because it made her get out of bed every morning.
After turning off the alarm, Laura leaped out of bed and hurried over to her antique dresser, which matched her bed. The oak dresser had belonged to her great grandmother, Lorelei. It had fifteen drawers of varying sizes. Laura?s aunt had told her that Lorelei had always been afraid someone would steal her possessions and had contracted a special dresser to be made. She pulled on her new jeans that were so dark they looked like old-fashioned ink. For a shirt, she chose her aqua tank top, her favorite.
Once Laura had run a brush through her straight auburn hair, she shot off to the kitchen. Laura poured herself a bowl of Cheerios and dumped milk over the top. She grabbed a spoon and sat down at the table.
Laura was trying so hard to be quiet?so she did not wake her sisters?that she had not noticed her Aunt Jennifer was seated at the other end of the table, and was startled when she said, ?Good morning.?
?Morning,? Laura replied between mouthfuls.
Aunt Jennifer was dressed in scrubs?plum top with a cat pattern paired with lavender pants. She owned her own general practice, one of two in the small town of Redwick, Oregon.
Aunt Jennifer peeked over the paper to get a glimpse of her youngest niece. She remembered it like it was yesterday?the day almost ten years ago when her sister and brother-in-law were in a fatal car accident. Jennifer, twenty-eight years old at the time, had just finished medical school. She moved into Stacy and Mark?s sixty-year-old house; she had promised her sister that she would take care of her three girls should anything ever happen.
The ten years had flown by as she sadly watched her three ?little girls? grow up. Kimberly, the oldest, at sixteen had gotten her driver?s license and purchased a 1998 Toyota Camry with the money she earned working at the local supermarket. Rebecca at fourteen was a skilled dancer who was about to start high school. Laura was a twelve-year-old avid reader who spent hours at the local library and had gotten a job there over the summer.
Laura excused herself from the table to rinse out her cereal bowl. She then flung open the dishwasher and placed her bowl inside. Laura tugged on her aqua blue converse?the exact same shade as her shirt?and tied them quickly. Her aunt wrapped her arms around her youngest niece and squeezed a little too tightly.
?Can?t breathe!? Laura gasped.
?Sorry,? Aunt Jennifer apologized. ?Do you want a ride?? she asked.
?Thanks, but I think I?ll ride my bike,? Laura answered.
?Alright,? Aunt Jennifer sighed sadly. ?Love you,? she added.
?Love you too,? Laura affirmed.
?Don?t forget your helmet!? Aunt Jennifer exclaimed as Laura left the room.
Laura got her sparkly aqua bike and matching helmet?birthday gifts from her aunt?and
started the ten minute ride to Mr. Richardson?s Library. Ever since she could remember, she had wanted to work at the library, and she was finally old enough. Mr. Richardson?s Library?owned by William Richardson?was one of the first stores in Redwick. Previously it had been a book store where one could buy and exchange books. Thus, it had remained the only library for fifty miles and was now owned by William Richardson the third.

It was vivid day in Redwick, Oregon, a perfect day for a bike ride. The sun was shining a brilliant yellow, but it was not hot. In fact, there was a slight wind. The wind felt good on Laura?s bare arms. As much as she wanted to get to the library and start her first day of work, she was enjoying her leisurely bike ride.
When Laura finally arrived, she parked and locked her bike to the bike rack, then entered the library. Laura had butterflies in her stomach as she walked up to the counter where
Mr. Richardson was.
?Good morning, Laura,? Mr. Richardson smiled. ?I?ve got your name tag right here,? he said as he rummaged through the cluttered desk drawer. ?Ah, here it is,? he laughed as he handed it off to Laura who pinned it to her tank top.
Mr. Richardson had a graying beard and matching hair. He always wore polo shirts in the summer. Laura swore he had one in every color, even pink and purple. He loved his books and trusted few people with the care of his books. Laura was one of those few.
?I?ll have you start shelving books,? Mr. Richardson instructed as he pointed at the brimming bin of returned library books. If anyone bumped the cart it would likely tip over, spilling books every which way.
Laura carefully removed some books off the top of the cart and set off. Although the job wasn?t extremely interesting, Laura was ecstatic. She had been dreaming of this day for years, and it was finally here! Laura slowly and carefully read all of the book bindings before she positioned the books where they belonged.
Towards the end of the day, Laura was shelving some books in the Science Fiction section when she came across a book hidden behind some of the others. Laura was immediately intrigued. It was a skinny almond colored book that looked like it had been hand bound. The book was extremely old and a cloud of dust came up as Laura opened it. ?Aha-aha!? Laura coughed. ?The Witch?s Guide,? the title page proclaimed, ?A Book of Spells, Potions, and Incantations.? Now Laura was enthralled by the mysterious book. She just had to check it out. However, when she looked at the back of the book, Laura did not see a barcode sticker. ?That?s funny. Mr. Richardson must not have wanted to ruin such a precious book,? Laura thought to herself.
Laura placed the book in her cart, so she could ask Mr. Richardson about it later. She then worked swiftly to finish the rest of her work. With her work finished, Laura set about finding Mr. Richardson. She found him in the mystery section enjoying a book in a comfortable cushy chair.
?Can I check this book out?? Laura asked Mr. Richardson.
Mr. Richardson peered over his glasses. Once he saw what book it was, he was speechless. He looked like he had seen an apparition. ?I thought we got rid of that,? he sputtered. ?That book is bad news. Give it to me,? he commanded.
Laura reluctantly handed it over to Mr. Richardson, who deposited on his desk. ?See you tomorrow,? she said, abruptly ending the conversation. She started towards the door, but stopped behind an immense bookcase and waited until Mr. Richardson got up. The book had so captivated her that she would do just about anything to get another glance. When Mr. Richardson got up to chastise some kids in the back, Laura dashed over to his desk and removed the ancient tome.
She sprinted to her bike and put the book in the satchel attached to it. Laura peddled rapidly, standing up to get more momentum. Her rapid movement coupled with the scorching sun caused Laura to sweat heavily. Suddenly, she regretted her choice of dark jeans as the blazing sun lit her legs ablaze.
Peddling swiftly, Laura made it home just in time for dinner. She left the book in the satchel as she hurried inside to wash her hands. As soon as she got inside, her sweat evaporated, and her legs no longer felt like they were boiling. ?That?s strange,? Laura thought to herself as she took her seat at the antique slab of oak that served as their kitchen table.
?Lord we thank you for the blessings we have received. Thank you for this food we are about to enjoy. Amen,? Aunt Jennifer prayed once everyone was seated at the table.
?Amen,? Kimberly, Rebecca, and Laura reiterated.
As the family ate, Laura sat tapping her legs on the tile floor. Kimberly talked about some incident at work with exploding whip cream, but Laura was not really listening. Her aunt and sisters thought she was excited about her first day of work, but Laura could hardly wait to look at the book again.
Once dinner was over and the meal had been cleaned up, Laura retrieved the book from her satchel and smuggled it into her room. By bedtime, she had read through it at least three times and knew she wanted to take the witches oath and potion. Laura was confident she had all the ingredients in the kitchen, but she would have to wait until everyone went to sleep.
After Aunt Jennifer had said goodnight, Laura waited until all the lights in the house were off. The clock read 11:15 as she slithered her slippers onto her feet, and carried the book with her to the kitchen. Laura gathered all of the ingredients she needed and carefully measured them. She mixed the concoction together, using an LED flashlight to see. Laura transferred the potion into a cup, then rinsed out the bowl and spoon she had used and put them in the dishwasher.
Laura carried the cup, book, and flashlight back to her room. She sat down on the bed with the book in front of her, the cup in her left hand, the flashlight in her right. ?I swear to always do what is right. I will not use my magic for wrong. I will not tell others that I am a witch. I will be discreet and unselfish in my use of magic and delight in this book and the rewards it will bring,? Laura recited and then drank the potion.
She instantly felt tired and collapsed onto her pillow. The book lay across her arm. Soon, vines began spurting out of the book and wrapped themselves around her. He had warned her about the book and its rewards. She had chosen not to listen. Now it was too late.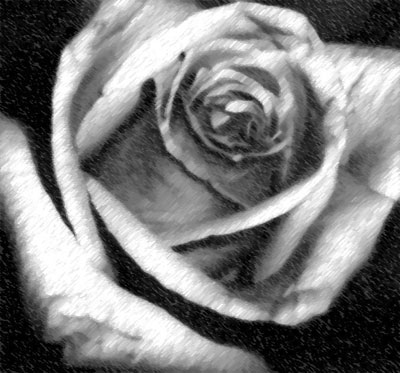 © Wajida S., Shrewsbury, MA