Prologue of The Fury's Rage
April 23, 2017
"I know who you really are, Violet. And your name isn't Violet either. You made that up, didn't you?" His knife pressed against my neck, forcing me against the wall; his dark grey eyes burrowing themselves in my mask, trying to discover my secrets that were forever hidden by the protective barrier I forced myself to build. I cannot let my guard down again. Even if this former cousin of mine seems to want to discover who I really am.
"Let me go." I replied, while catching him by surprise with a fist in his chest. He backed away, as strong puffs of wind blew into me. I shivered, my fur coat blowing off of me with ease as my dress was exposed with dried blood from the previous fight I had with my mother. My hand wasn't quick enough to cover it up; enough for Paul to see the fear behind my hazel eyes.

"Never, until you tell me who you truly are. You put my family in danger by sneaking in and taking away the only gold jewels we possess. Tell me who you are, and I will let you go." His hand reached for the only dagger I claim to have, tied behind my back, while his other hand still held that silver, gleaming knife.

"What makes you think I will tell you?" My fury had risen, as he began to fight for the dagger, the only weapon my sister had given me for the long journey ahead. I twisted out of his grasp, only to have his full force collapse on top of me, his boots stamping onto my hands. Don't make me use my power onto you, Paul. Don't you dare.

"Do you think you can ever escape me?" His smile grew wider as he took the dagger out of my hand. He looked at the tight embroiderment of patterns drawn out by my sister, and I witnessed his eyes grow wide with surprise. He got off of me, and stared off into the distance. Suddenly, he turned around and glared at me. His dark grey scarlet eyes glowed a strange blood red, his mouth quickly turning into a sly smile.

"I finally found you. You can't escape me now." Paul laughed. "I will come back for you. After I get my reinforcements, of course." And with that, he extended his bright blue wings and took off into the dark sky.
I was glad that he didn't do anything else, but this event scared me. It reminded me of the real reason I left the fury family, something that I haven't recounted for in a long time.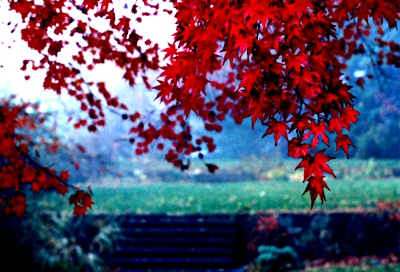 © Susan R., Iselin, NJ