The Sailor Dream
September 30, 2015
Location/s: Tearoom of a Mansion, Storm Shelter.

Characters: Betty, Mother.

Setting: In the tearoom of a humongous, white mansion which belongs to a Father, Mother, and daughter (Betty). Mother and Betty are sitting at a dainty, mahogany table that seats for three. They are sipping sweet black tea and are eating little teacakes. They are dressed in elegant silks and patterns topped off with huge hats that are bustling of goose feathers. The red lipstick Mother is wearing makes her lips look full and sweet. The room is painted yellow with red flowers that stand out in the perfect way. Everything seems peaceful.
MOTHER- (Looking into the eyes of BETTY) How fine is your tea, Betty?
BETTY- (Sees her mother staring at her) Excuse me Mother?
MOTHER- (Somewhat annoyed) Why were you not listening? I questioned you about how fine your tea is.
BETTY- I am sorry, Mother. To be honest, I was daydreaming.
MOTHER- (Taking a tiny bite of her cake) Well then, how fine is your tea?
BETTY- (Recognition fills her eyes) Oh! Please pardon my manners. I have forgotten! It is magnificent, thank you.
MOTHER- (Suspiciously) Excellent. Now, what were you daydreaming about?
BETTY- (Turning a dark shade of red and taking a slow sip of tea to pass time) I uh... was um.... uh...thinking... (In a rush) about my wedding gown.
MOTHER- (Concerned then Excitedly) Betty, remember what you learned about mumbling. It is very improper. In another note, fabulous! A wedding gown is exactly what a girl should be pondering about. I believe that you will desire Asian Silk and Italian Minkie. (Carries on) But you do know sweethard, that your wedding is still about a year and a half away?
BETTY- (Weakly) Why, yes, of course, Mother.
MOTHER- (Scanning BETTY from head to toe and questions herself) Betty, my darling. Were you actually thinking about your wedding dress? I am starting to be under the impression that you were not, were you?
BETTY- (Sheepishly looking down into her black tea) No. (Pauses) Not at all. I was pondering about something completely dissimilar.
MOTHER- Oh. Now what would that pleasure be?
BETTY- (Now lifting up her head and speaking confidently) I was musing of the day that I would become a sailor. (Sighs willfully). Ever since we sailed to Vietnam two autumns ago for a family visitation trip, I have always wanted to be a sailor. (As she says this, MOTHER'S face gradually turns into a clouded state of the past) Mother, are you alright?
MOTHER- (Now looking into her tea and returning color) What is queer, Betty, my sweet daughter, is that if you had ever told me that before, I would say, "That is so unladylike! How could you ever think of something as crude as that? Go to your room!" But now, (Pauses) I think that I should tell you something I have never shared with anybody; not a single, breathing person. (BETTY is hooked to every word. A maid walks into the room and Mother asks her to leave and to shut the door behind her).
BETTY- (In awe) What?
MOTHER- (Whispers furiously and glances at the door) You must not tell anyone, I repeat anyone!
BETTY- (Soldier like) I would never! I promise!
MOTHER- (Still whispering, weighing her options in her head). Alright. I will speak to you about the matter. I once was a sailor myself.
BETTY- (Surprised and astonished) Really? You? But you are dainty and get seasick when we ride in a boat!
MOTHER- (Warningly) Keep your voice down! I cannot let your Father hear! Not even he knows! Now, this is what really goes on. I pretend to be seasick. You never see me throw up because I am not actually sick.
BETTY- (Laughing) Oh Mother! That is very secretive and a major cover up. Your sailor dream must have been so unladylike to have to cover it up as that. As for Father, he is probably golfing or drinking brandy with his gentlemen friends.
MOTHER- Yes. Most likely so. But you never know with men.
BETTY- May you please get back to your story? (Wanting to hear more.)
MOTHER- (Looks around the room). It is true that I once was a sailor. When I was young, I too dreamed of being a sailor. (Pauses for effect) When I was fifteen, I ran away from home so I wouldn't have to marry some rich, old guy I didn't even love. At the first chance I got, I snuck onto a giant, glorious ship called the Titanic.
BETTY- (Swallows roughly) Mother! The Titanic! The giant ship that sunk! Oh, Mother, what ever happened?
MOTHER- (Weak smile) The first day, I just cruised the second class walk of the ship, pretending that I was not suspicious at all. On the second day, I was looking at my feet and I ran into one of the ships's sailors. He looked young, trustworthy, handsome, and he seemed as if he had never broken someone's heart before. It was pure love at first site.
BETTY- Oh, Mother! Oh my goodness! You were in love before you loved and married Father?
MOTHER- (Sighs abruptly) Yes, honey. True love is what I believe every girl and woman should have. Also, pure love. I told the sailor my whole story and he did not think I was stupid or anything for running away. He seemed as if he could relate to my situation. His name was Jerry Crossboard. He got me a late notice job and taught me everything that I knew. On the night that the Titanic sank because it hit a large iceberg very badly, Jerry proposed to me. (Tears drip down her face like a leaky faucet) He had used his entire Titanic salary to buy the ring. I had no idea where he got it, but it didn't matter. I said yes.
BETTY- Oh! That is so sweet and romantic. (On the verge of tears herself).
(The Tea and Cakes are totally forgotten)
MOTHER- (Gives a small laugh) Yes, it was. Jerry made sure that we both got on a lifeboat as quickly as possible. Together, we watched as all the people that didn't make it on a lifeboat were screaming in agony from the cold water. It was horrible. Now when I get cold, I tell myself, "The Titanic people froze and died of hypothermia. Don't you say you're cold. You are just chilled." The incident just made the both of us feel cold, like an ice cube was being pressed to our temples. We wanted to help. There is no way I can ever forget that night. It stung of death. (Mother starts sobbing because she remembers in detail)
BETTY- Mother! I'm baffled! You almost never cry! Are you feeling alright? Should I call the doctor on the telephone?
MOTHER- (Still weeping) No. Let me finish the story!
BETTY- (Eyes wide) Mother, I don't think...
MOTHER- (Interrupting) Follow me, quickly! Quickly, quickly! (They run to the family storm shelter not even glancing at the terrified maids) Now! Sit!
BETTY- (Locks them in) Alright.
MOTHER- (Sobbing) Let me tell the rest of the story! I have to!
BETTY- (Slightly irritated) Mother! Then tell me!
MOTHER- (Crying unbearably) Just listen. (Tries to stop crying) Jerry and I were picked up by a ship and were taken to land. My Mother had told my Father that I had probably run away to be a sailor because she knew my deepest desires. When my father heard of the Titanic sinking from the paper, he sailed all the way out to where Jerry and I were to make sure that I was alive if I had been on that ship. If he found me, then he wanted to take me back to the mansion to be married. (Cannot stop crying)
BETTY: (Crying herself) Oh, Mother. (Quietly) What ever happened? Where is Mr. Crossboard now?
MOTHER: My father miraculously found Jerry and I eating leftover scraps from a diner. He shot Jerry right then and there when Jerry went to shake his hand. (Wails and screams for a second) My father wanted me to be rich when I became an adult. He wanted me to marry a rich man who was fifteen years older than me because he desired for me to never be hurt.
BETTY- (Tears crawling out of her eyes and voice muffled) Oh, I am so deeply sorry mother. (Sobs along with MOTHER)
MOTHER- (Tears slowed a bit) When my father shot Jerry, I screamed and screamed and screamed. He pulled me away and I had just enough time to pull Jerry's ring off his finger. I had bought it the day the Titanic sank with my salery as well. I've kept it as a memento. I cry whenever I look at it. I have never taken it out of my Italian Pocketbook, afraid that someone might see it and think that I was going behind your Father's back and seeing another man.
BETTY- (Tears running down her cheeks) Oh Mother. I'm so sorry. I could never live through something like that. I am profoundly sorry down to the bottom of my heart.
MOTHER- (Sniffing) It's alright sweetheart. I was told to NEVER tell that story or even mention it by my Father. There would be severe consequences if my Father ever found out. So you mustn't tell a single soul. Lock it in your heart. (Drying her tears on her handkerchief and trying to calm down.)
BETTY- I swear. I won't.
MOTHER- (Starting to stop sobbing) Excellent. Now it is your turn.
BETTY- (Hoping her ears hadn't heard right) Excuse me?
MOTHER- (Eying Betty with a fierce passion in her eyes) You heard me, Betty. Go upstairs and pack everything that you might want in life into a suitcase or bag. Run off and get on a ship or boat. The chances of getting on a sinking one aren't very high anymore because of more recent technology. But I am sure that the ship or boat you pick will not sink. Find true love and live happily ever after. Go anywhere! Get away from this place. Fulfill your dreams!
BETTY- (Astonished) Mother, are you sure?
MOTHER- I am dead serious. Go!
BETTY- I want to go so bad, but I'll never see you again.
MOTHER- (A bit sadly) I will be alright. I have your Father and your brother, James. I have a good life.
BETTY- But what about Father? What if he is home?
MOTHER- (Thinking) I've got it! I will tell him that I have no idea where you went. He can look and look but he will never find you because you have sailed away.
BETTY- (Unlocks the Storm Shelter) Very well. (Gives MOTHER a giant hug. Tears roll down her cheeks in a womanly fashion.) Check for Father while I run back to the mansion and get ready. Tell Father and James that I love them. Everybody will be sad, but tell them that I went to a happier place. I love you, Mother.
MOTHER- I promise that I will. Betty, I love you so much.
(BETTY runs to the mansion and up the stairs, stables her belongings, and paces out of the mansion. Stands in the driveway and whispers)
BETTY- Goodbye old friend. (Runs offstage like she is going to jump onto a ship or boat.)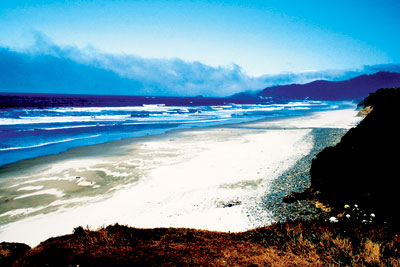 © Kristin R., Los Altos, CA