WEB WAR
May 25, 2016
(Moral-Cyberbullying)
**On the computer in Lana's room**
Lana: My opinion on cyberbullying is pretty much what a lot of you have been hearing from the other candidates running in this "WEB WRITER COMPETITION". But let add something else, you can only get bullied if you allow it. Somebody can try to bully you, but if you don't let them they can't succeed. Don't give into it, and once you start seeing that someone is trying to bully you, instead of crying in fear or thinking of something snappy to say to them. Give them a compliment. End the conversation by bidding them a good day and a good life altogether. God will be proud of your positive Christian attitude. He shows love and grace t us even when we don't deserve it. We can show the same love and compassion to everyone else, no matter how hard it is. That is what I have to say about Cyberbullying or any bullying in general. Thank you and vote for Lana Garret for your Web Writer.

**One hour later on the computer**
Anonymous user: Why don't you just keep your opinion to your dumb self! WHO WOULD WANT TO VOTE FOR AN AIR HEAD LIKE YOU! Not everyone is a Christian so you didn't have to add that to your paragraph! Bullying is everywhere just accept it and leave it alone. The internet is supposed to be for everybody so you can't tell them what to do! Just leave us alone and mind your own businesses!

… Lana Typing
Lana: Excuse me but this contest was for anyone who wanted to be the Web Writer, we have to write a paragraph based on our own opinions. You have no right to tell me to mind my business when in fact you are not minding your own. So please don't address an invalid point when you are not aware of the contest rules. Have a good day Anonymous User and God bless you.
...Anonymous user typing

Anonymous user: TAKE A LONG WALK OFF A SHORT CLIFF! NO ONE IS GOING TO VOTE FOR YOU ANYWAY @LANA
…Lana Typing
Lana: It is my job as a Christian on this earth to share the love of God with others. I pray that God will change your heart and mindset. I am done entertaining this conversation, God loves you! :D
Anonymous user: You're such a punk! You just don't want to finish this conversation because you can't think of anything to say. And quit preaching to me, this is not a Church website!
(Silence)
Anonymous user: HA! You are still not responding. WHAT A BABY!!
Anonymous user: R U THERE? Ignoring me will get you nowhere, I'm still going to keep talking!
Anonymous user: ANSWER ME NOW!!
Anonymous user: Whatever, I have better things to do anyway!
Leviticus 19:18
Do not seek revenge or bear a grudge against anyone among your people, but love your neighbor as yourself. I am the Lord.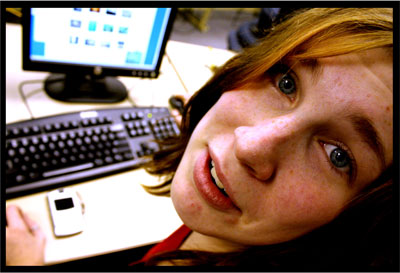 © Sam W., Bellevue, WA