No chance
January 23, 2010
The weeks end.
No reason to wait.
Why must you anyway?
Breathless, running away...
Catching you, you try to run farther.
Whats the point?
You relax.
No point at all to fight it.
Why.
Why?
No chance against the...
Kick all you want.
Shove and yell all you need.
The ...
will get you.
It WILL kill you.
Get ready.
NO Chance.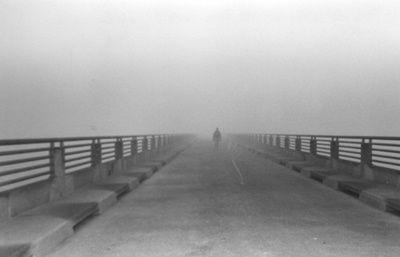 © Becky G., Westerville, OH