Deadly Wishes Part 2
July 8, 2010
My first instinct was to push him away.Every time I tried, it felt like I was pushing against a brick wall.
He leaned down towards me and put his mouth to my ear.I could feel his cold breath on my neck and I could tell my hair was standing on end.
"I think you need some dry clothes." he whispered and laughed under his breath.
I started to reply when I was suddenly sitting in a car with a seatbelt strapped across my chest.I didn't want to, but I gasped.
I didn't see him, but I felt him.I could feel waves of power roll off of his body.I could feel danger pulsate throughout the small space, but I felt safe with him.It took me a minute to get my breathing under control enough to talk.
"Who are you and what do you want with me?" I asked calmly.
"Everything you ever wanted." he said just as smoothly.
I could feel a question form on my face, but he must've looked at me for he started to laugh.Why was this lunatic laughing at me?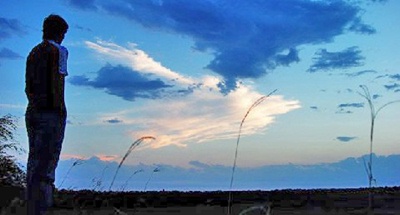 © Stefanie K., Katy, TX