V-Neck Sweaters
November 27, 2010
A girl at school asked me one day "Why don't you ever wear any low-cut shirts? You've got a lot to show off, but you always hide under those baggy, high-necked guy-shirts. It would be okay if they were your boyfriend's shirts, but they're not. You don't even have a boyfriend. So why?"
I would have answered her then, but I couldn't find the right words. Instead, I walked away and didn't say anything.
The next day at school, I walked right up to her and unbuttoned my jacket, answering her question the best way I could. I was wearing a deep, wide V-neck sweater of my mother's, because I didn't own any myself.
The girl took one look, gasped, and then started crying. "Why?" she finally managed to choke out. "Because," I answered. She hugged me, gingerly, so as to avoid touching the deep wounds on my chest.
Over my heart, I had carved an X, the word "love", a tiny heart ?, my name, and a thousand other seemingly random things, over and over, all layered one on top of another until none were recognizable from each other and at first glance, it just looked like a giant gaping bloody hole in my chest, which I guess is suiting to something of that nature.
I pulled out of her hug and walked away, leaving her calling after me and begging me to come back and talk about this. I ignored her and buttoned my jacket back up to hide the ever present reminder that I am not like the other girls.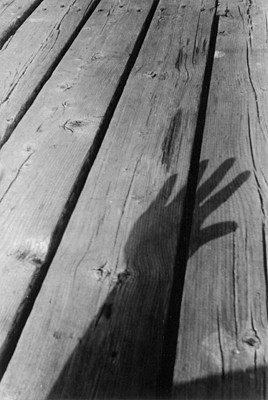 © Janet D., Marblehead, MA