Disambiguation
May 3, 2011
I am at my mom's house. It is Thanksgiving. I always, no matter where I am in the world, I always fly back home to have Thanksgiving dinner with my family. My family is a weird one if you ask me. For example, theirs Aunt Merile who's afraid of bugs. And theirs also Uncle Max who thinks that there's a ghost in his house but really it just Aunt Merile's broken hair dryer. But despite that they're the best of the best. I don't know what would do if I couldn't count on my family, without my family I would have never reached the succession point I am right now.

By the way I am a heart sergeant, well technically because I majored it. After I graduated I do research for my book, every six months of the year (doesn't matter if their the first or the last) or write articles online, the other six months I work at my parents Private clinic, to earn money for my research travels. My research takes me to a lot of exotic and isolated places. But back to the now.

Everyone , including me are in the backyard waiting for my mom and aunts to bring out the deserts. Everyone was laying or sitting in the grass. Well, expect for Aunt Merlie who was inside getting into her bug safe suit and Uncle Ryle who was standing up because he thought if he sat down to long on his toes he would break them from sitting too long. And me, well I was just sitting there when I suddenly remembered why I was a heart surgeon. This may not seem serious but I can never put a hand on it but ever one in the family has debated on this subject for so long that I always get mixed up on what really triggered it in me.

Anyway, when I was nine years old and my parents were working with a group of other doctors at a disaster site. I had to stay home with my older brother and my Nana, but my parents would come home ever now and then and during some of the holidays. One of them Thanksgiving.

I was so happy that my parents were coming home, that I baked pie with my mom and nana. After that my mom and I washed plates after the dinner. We were talking about her flight back home when she burst out laughing. I had looked at my mom and asked her why she was laughing.

She told me that their plane had been stuck in the air for a while because of a storm. So the passenger who was sitting next to her started laughing and she thought that he was going mad because of nerves.

But then he explained that he was a heart patient and his doctor had told him to be careful because intensive shock my kill him. But then his kids ( who live in California)thought that it was time he visited them. But then this was the worst time to fly since the sky were unstable. So he had been postponing for about a year and had gotten himself a bad case of disambiguation before he got in this plane. So it was pretty funny that this plane get caught in a storm.

Then the other passenger who was reading said " You can't stop death, death can reach you anywhere, if your meant to die then you will but if not then there will be a way for you to survive." My mom told him that he was right. And then they reached the ground safely.

So after the day I got pretty hooked up on heart diseases and how heart surgeons could help.

"Kate do you want truffles or cake" I was startled out of my flash back when my mom came to stand in front of me.

" Truffles, Please." I replied.

And well there's also my far-fetched uncle Mike, who's famous for saving someone's life while on vacation, who's also a Heart surgeon. And come to think of it he came to visit us that year and help Nana. Humnnn………………..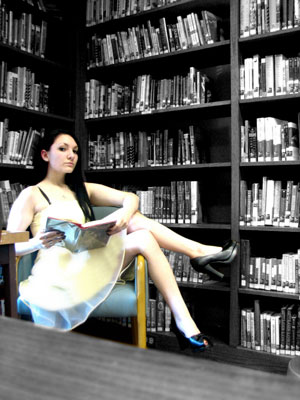 © Jessica F., Bradford, MA