.I can Hear the drums.
June 17, 2011
Welcome
My small feet now cover the "E" and the "O" of our welcome mat. I'm back. Back again
To this horrid place I call home, this horrid place where I have been acquainted to fear and death.
I can hear the drums again. My heart plays this beat. It's the sound of fear…it's the sound of angst.
"Come in darling, I know you here."
I back Away from the door…She's on the other side…I can still runaway …I can still run….She won't catch up to me...I can still Escape….Run…Run…Come legs Stop shaking and turn the other way and Run.
She opens the door…Sweaty and out of breath…She glares at me for a second then shows her insidious smile at me… "Welcome Home" She say
I have no Home.
"Get inside"
It's too late to run now. I step inside.
"Now, take you shoes off and don't u dare step on a crack like the last time…You know how it bothers mommy when things aren't done right…"
I take my shoes off and I make my way inside….The living rooms empty….The furniture's gone.
"I …I had to …Throw out those dirty things…They weren't….They couldn't be pro…properly cleaned…"She says making her way through the kitchen without stepping on a crack,With her hand around herself.
I drop my back pack and my lunch box in the middle of them floor…
This was my mistake …I should have known better….
"NO…No…No…You dirty Rat! Get if off …It's dirty …!"I prepare myself, I tightened my small muscles and I get ready for the hit.
She runs paste me…takes my stuff and throws then outside.
She closes the door. And There…Right in the face. Her bandaged hand leaves a red make in my left cheek.
"To Your Room..Go…Now…!" She screams
I am safe for now.
I run to my room. I don't look back. I open the door, all my furniture is gone…the room is spotless….she must have been cleaning all day. It explains the bandage she gone to the extreme that's why my daily beat in has been resumed to a sample slap. She must be exhausted.
I snuggle up in a cornet…My cheek burn but I'm grateful….Yesterday was a brutal beating with a strike today was a sample slap…I'm grateful…I fall asleep with teary eyes...and a smile on lips.
Hours later the door is ripped out …
I can hear the drums…She's here…
I can hear her heavy breathing, I can feel her hateful stare sending chilles down my spine.
"You dirty Pig…"She says barely breathing… "You are ruining my floor!"She screamed
I close my eyes, wishing that this moment right here was another one of my nightmares.
I close my eyes,I don't want turn around.
I hear the drums.
I hear her foots steps, She's getting closer.
Please let this be a dream.
Right in the back of the head I feel her grabbing my hair I can't help but to scream for help. I can't help but to Scream and beg her to come back to her sense to turn back to the loving mother she once was before.
Holding on to my hair she drags me to the bathroom.
Her cold hard hateful hands are covers with blisters and blood.
"You dirty …You must be cleaned…I can't let…you ….Walk around in My Clean house…Everything must be cleaned all over again…Because of you ….bringing filth in to my house…."
I start to strip.
"Keep them on ….You'll wash them too…Get in…"
She pushes me to the tub…The waters warm….
Holding my head down the warm water, she doesn't let go. She won't let go. Not this time.
This is it.
30seconds later she pulls my head back up…She scrubs my face with a hard brush .I bleed.
I try to fight her.she 's to strong
I try to push her away but her just too strong.
I can't help but to keep fighting.
Fight for air. Fight for life…
Fight for...Life.
But why?
Why should I fight for something hade…?
There's no point in that.
I might as well die.
I can hear the drums. I can hear the sound. I can hear the beat.
Little ,less, Nothing.
Silence.
The beat is gone.
I'm Floating away I feel at peace.
Everything feels right.
I think I'm on my way .I m on my way to that place.
To that where angels go.
I'm heading for eternity.

Bah-Bump…
No…
Bah-Bump
I see her face…
"Breath...Breath" She says to me
She brought me back to life, this is not right. Why…would she…
She pulls me back to the bathtub and Holds my head down the water again…
I gasp for air. I die again …
This should be the end.
But she just won't stop.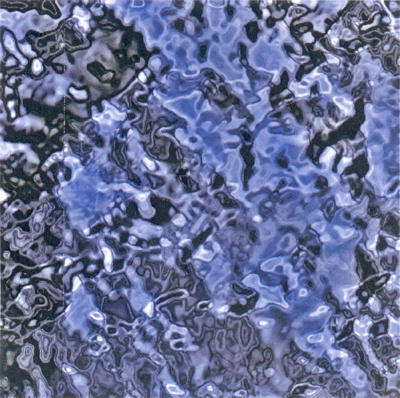 © Jason Bise, Colorado Springs, CO