Hurt Beyond Words
June 23, 2011
All the pain and suffering I have endured I have you to thank. I thought you actually cared about me, for a split second I thought you did and that was when I went wrong. I should have listened to my mother when she said that you were worthless and not worth it, and that sooner than later you would hurt me. I guess I get that characteristic from my father, being in my own world, and not looking into the long run of things. But you have taught me a long life's lesson. Not to trust anymore. Because of you I cant trust, I feel betrayed, and I feel most of all like a complete idiot and a fool! All you care about are your friends, and I was a fool to think that you would be different once I talked to you. When you aren't with your friends you are kind sweet and sensitive, that's why I started liking you in the first place! I saw what was on the inside, not the outside, but I guess all that truly matters to you are your stupid friends! Well I have news for you; you can have your friends and not me, because while you are with them, every girl in the world at this moment knows what sort of coward you are. There is no other word for what you are. No words are even good enough for you!

I trusted you, and you betrayed me! I told you that I liked you, and what did you do? Lie, and say that you liked me and then asked me out as a joke!? What sort of twisted messed up person does that? I actually liked you! I was ecstatic when you asked me out, I thought it was real, how was I supposed to know that it was merely a joke? The very next day I went to talk to you but your stupid friends were with you! All of them made fools out of me, they asked me if we were goin out and like a fool I said yes. Why didn't you stop me you were right there and you looked right at me when I said that! It was true (so I thought). If you were a decent human being you would have taken me aside and then told me what was goin on and then I would have understood! But nooo you had to take the hard way out and make me go through all this grief. I should not be sad over you because I knew somewhere in me that this was to good to be true, I was just too happy to believe it and go with my gut feeling.

Do you even think that I have feelings? Sure I may not seem like the sensitive kind that cries over the little things, but this was big and you hurt my feelings A LOT if you haven't noticed! I cared for you even if you don't care for me, I don't get the point in hurting me when I did nothing wrong in the first place, I mean all I did was glance your way quietly, and go on with my day, why did you have to make my life that much more complicated!? I hate drama, and what you just did to me I will never forgive you for, I do not forgive easily sure I don't hold grudges I just let them go, but every now and again they will pop up and I will be just as mad as when it happened. I cant fathom how you came up with this sick and twisted joke I would love to know. But on second thought I don't want to hear any more from your mouth unless it is cursing your friends off, and its not a joke. I cant stand mind games, so if you are going to be with people who are like that then you can be with you little friends. In time you will have faded from my memory and I will have a boyfriend that actually cares about me. So I will no longer dwell on you, because I realize that it wasn't meant to be. So, if you ever decide to grow up you know the number and maybe just maybe I will consider what could possibly.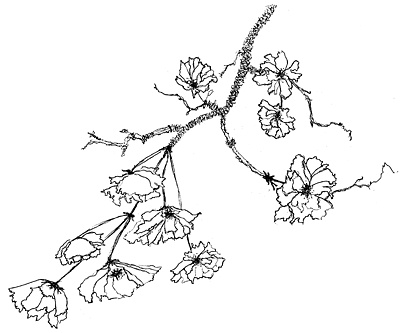 © Marybeth L., Hamilton, NY