Deadly Wishes 4
January 7, 2012
Wow...those flowers are so pretty. What's that noise? it's like tinkling bells. Are those fairies? No....fairies aren't real. Are they? The grass is swaying all around me, swishing against my legs. And those trees are so big and green. I wonder if I can climb to the top....

I'm halfway to the top of this huge tree when a strong wind knocks me off the limb I was on. There's no sense in screaming since no one can hear me, since no one is hear. I hit the ground, but there's no pain.

"Wake up. Wake up, you insolent girl! Don't die on me! Wake UP!" is what I wake up to.

I gulp in huge amounts of sweet air. It feels so good in my aching lungs. Will this fire ever stop burning in my throat? And why is this weirdo shaking the daylights out of me?

"Thank Heaven you're alive. I thought you died of Hypothermia. How are you feeling?" Weirdo asked me.
"Ummm who are you? And why am I in pajamas?" I mumbled.
"You passed out when we were on our way into the house. Don't you remember?" Weirdo asked.
"No, but can I ask you something?" I inquired.
"Anything." he practically saluted.

"Who am I?"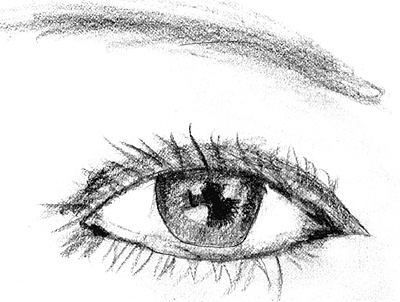 © Natalie D., Fanwood, NJ