Worse Than Death
January 8, 2016
Always being watched.
Always being followed.
Always able to sense its presence.
I most often forget the days. The days in which I could act freely and find comfort in my own home.
Pondering over what the future would bring and fearing things such as spiders and heights used to be an occupation of mine. Now, all I'm able to think about is the past, and what actions I took to end up where I am at this moment. Now, the only thing I fear is the present, and the fact that each passing moment brings visions of an unspecified figure lurking in the corner, waiting to carry out its murderous plan.
The signs were a little hazy at first, but after a short while became horrifyingly clear. A trail of blood and a dead animal right on the path I walk every morning and afternoon. The sounds of people being tortured that no one else could hear. The letters. Each one got deeper, darker, and more down to earth. It was only after the last one that I realized I had to leave.
I've been on the run ever since, hiding in places unknown to human existence, seeking the protection of the most trustworthy people I could come across, and taking all means necessary to escape.
Despite these precautions, each moment brings with it a strange, sickening feeling. A feeling that's telling me I'm about to experience something much, much worse than death.
I don't know what's after me, and I don't foresee myself ever finding out, unless, of course, it reaches me before I die of natural causes. I currently have knowledge of only three things.
I'm always being watched.
I'm always being followed.
I'm always able to sense its presence.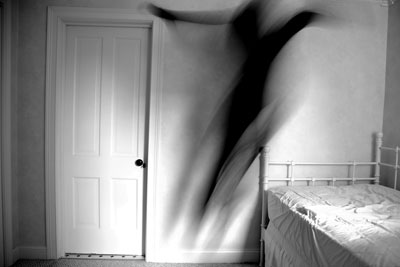 © Sarah M., Blairsville, PA