Final Beat...
March 17, 2009
She pressed her hands over her ears so that she would drown out the sounds around her. The sounds of the cars that screeched outside the house, the sounds of the wind making the rose bushes scratch across her window pane and even the lulling sound of the soft piano concerto drifting from her radio. She wanted to tone it all out. Pressing her hands so tightly to her ears she could hear the dull pop sound. She took a deep breath and listened to the soft yet powerful sound of her heartbeat.
It was such a powerful sound that she could hear it in her throat, on her neck, on the sides of her head and thumping through all her body. She knew it ultimately was the sound of life. That it was a rhythmic beat that was the tempo of her life. And she then thought of how it might sound to be lying in the cold, hearing only that sound and then to hear it suddenly stop. To listen to the last sweet thumps and it be gone.
She knew the sound of death was not the report of the gun, the roar of flames devouring a house or the squish of a blade against flesh. It wasn't the final gasp of air, the head on collision of two cars or even the sound of someone crying out for help. But death was that of the final thud of a heart; the end of a heartbeat. A sound doctors all over the world heard everyday, a sound she knew she would hear in a few moments.

And as on cue she clutched her chest as the pain swelled up inside of her. The bites on her neck began to shoot fire through every vein in our body; she fell to the floor and curled up in the corner of her room. But she still pressed her hands over her ears, vowing to hear every beat of her heart until it stopped.
She cried out as she heard it slowly beat away, as if her heart was leaving her body. She clawed at the ground as her chest seemed to catch on fire, and she heard nothing but the faint thud-ump. Slowly she surrendered to the pain and the transformation wagged on. Lastly as she laid their inches away from death, seconds away from becoming a monster, she strained her hearing for the last note of her heart and then it stopped. And she knew that death was near, or if not death then something much worst.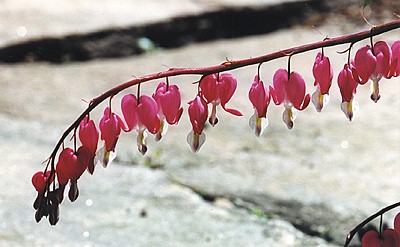 © April P., Newark, DE