The Man Who Mathematically Beat the Lottery
April 5, 2020
In 1960, Stefan Mandel was among the majority in Romania: He was poor and having trouble supporting his family. But soon he became a millionaire in a very unique way. His life completely turned around when he invented a genius method to mathematically beat the lottery and eventually win 14 times.
His genius method started with finding the number of combinations that the winning lottery ticket could be by using a mathematical equation, followed by raising enough money to buy every single combination of ticket. He would print out millions of tickets then bring them all to lotto dealers to pay for them. He would then search for lotteries where the winning jackpots were at least three times the amount of money he would have to spend on buying all combination of tickets in order to make a decent profit. This was risky but Mandel created the most stable system that he could by using investors to obtain the money he needed to buy the combinations of tickets. In the 1980's, Mandel won about twelve 400,000 jackpots in the UK and Australia.
By the end of the 1980's, some local authorities in Australia caught on to what he was doing and they tried to change laws to prevent it. They outlawed an individual being able to bulk purchase tickets as well as printing ticket through a personal computer. To continue making money, Mandel went away from the complication and started playing the lottery in North America. After years of playing and winning, Mandel won an extraordinary amount of money. It had turned out that he had the winning 27 million dollar ticket. Many people that worked on the project said "It was the most incredible thing in the world."
This "cheat" to the system has not been attempted by many, but Mandal has not been the only successful winner using it. For example, a husband and wife in Michigan used a similar strategy and coincidentally, their total profit was 27 million dollars. Professors at Bradford University were victorious as well by using similar mathematical equations. A group of MIT students thought of a slightly different strategy where they would wait until the precise time when the numbers "rolled over" to play. So, keep practicing those math skills, because you never know, one day you could win the lottery too!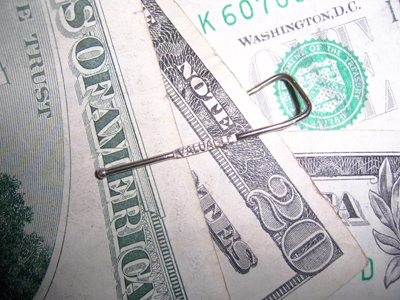 © Valcy E., Stony Point, NY