A Little Place Called Heaven
March 22, 2010
If someone dies, do you let them go?

Or do you continue to relive their memories with you, so that even though they're gone from Earth, they're still linked to you, etched in your heart, forever on your mind?

Maybe it just depends on the person.

I think some people would like you to let them go. They wouldn't want any strings attached when they jumped headfirst into the mysterious, magical pool of Heaven.

And then there are some people who would want you to include them in your thoughts as much as you could. Not all the time, because time can wear out the most precious of things, but enough so that you would always remember them, the way their eyes sparkled when they smiled, the dimple in their left cheek when they laughed too hard, and the freckle underneath their ear that they were always convinced was the size of Jupiter.

I'm one of the latter people. I want to live here on Earth forever even when I'm gone. I want to be able to think that the lives I have impacted will never forget me even when I'm gone.

Or maybe its just that I'm too afraid of change. I don't want to let the strong waves of life push me towards some place I've never been too, so I'll try my best to cling onto the things that surround me.

But maybe that's not it all. Maybe, just maybe, I don't think I'll have the strength to grow wings and fly to Heaven, so I'll play it safe and have you keep me in your thoughts forever.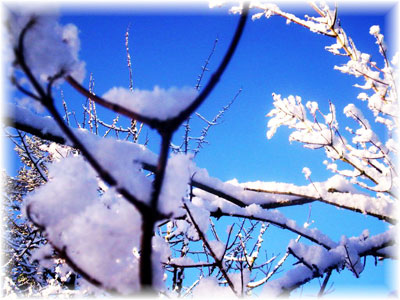 © Anna K., Portland, OR