How To Flirt/Interpret Flirting
March 6, 2014
Body language speaks volumes in comparison to verbal language. Always watch people's body language if you're trying to interpret how they are feeling or what they are thinking. One example of how body language is different than verbal language is a smile. Someone could be smiling but it could just as easily be fake. The little crinkle marks around your eyes that you get when you smile means that it's a real smile. If you don't get those little crinkle marks, than it's a fake smile and you don't really mean it.

Flirting is the most commonly expressed form of body language. As one example, if someone, especially a girl, points their feet at you, then it means that they like you. That is the most common scenario, but just because their feet are pointed at you it doesn't always mean that they like you. Women typically point their feet in the direction of a place they want to go or in the direction of something that interests them.

Eyes are another example of people's interest in you. If someone has enlarged pupils while they talk to you, it means that their interest and hormonal level is increased. If their eyebrows raise in an arch, if they wink at you, and if their eye contact lingers with your's, chances are that they find you attractive.

Touching is a more obvious way of flirting. Hugs, brushing their hands by your's, scooting closer to each other, playing with their or your hair is all a sure sign of flirtation. It comes more naturally for a woman to flirt by touching than a man.

Slightly parted lips with a relaxed jaw means that someone is comfortable around you. That's a good sign. If they bite their lips continually or purse them while you talk, it could be suggestive.

Friends are more likely to flirt with you than any random stranger, especially a friend that you are very close with. If they confide in you usually but they don't confide in other people as much, it could suggest that they have trust issues but they'll still trust you. This is a sign of interest. When they try their hardest to make you laugh when either of you is having a bad day, that's another sign of interest. Any type of impression they try to form with you typically means they don't plan on leaving you soon and they have a different type of relationship in mind rather than just friends.

When they compliment you often, it means that they like a lot of things about you and aren't shy to tell you what it is that they find attractive. If they defend you in public or treat you different than their other friends, it's a neon flashing sign with sparkles that's saying you're extremely important to them and they hold you very dear. Now, let me teach you how to flirt.
Find somebody cute, funny, and nice.
Introduce yourselves and become friends.
Confide in them once you learn to trust them.
Give them hugs regularly.
Talk about what you and them both find attractive in a partner.
Slowly but surely let them know that you have feelings for them.
Read a similar, if not the same, book and talk it over with them. If you're not much of a reader or they aren't, try watching a movie together instead. Find a common interest to talk about.
Fall in love and get married!
I hope my guide to flirting and knowing how to interpret flirting will help any other awkward individuals out there like me.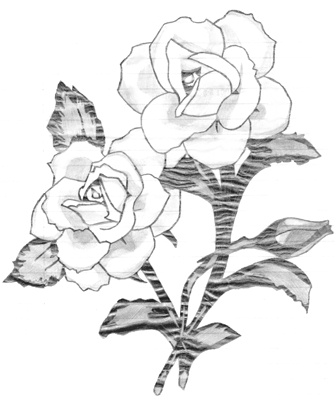 © Christy P., Providence, RI