Bullying
January 10, 2013
You see him walking the halls
Hood up, face down
He shuffles his feet, without missing a beat
And doesn't make a sound

You open your mouth
Just to call out,
"Hey!
Retard."

And when he doesn't look up
You put your hands on his shoulders
Take two steps to shove him away, words flying from your mouth
Nothing stirs in you when he looks up at you

His eyes hollow
His eyes pleading
His eyes dead
His eyes weeping

Tears fill those empty eyes
Hood up
Head down
He melts away

Do you know what it's like to be hollow and afraid?
Because no one sees you
Or hears you
They act like you're not there

Do you know what it feels like when no one cares?
Each and every word
Stabs, stings
Right in your heart

Do you know how easy it is to swallow some pills?
Slit your wrist
Mix up some chemicals?
That's all it takes to kill

But no
You just really
Don't
Care

You just keep on walking
Keep on walking.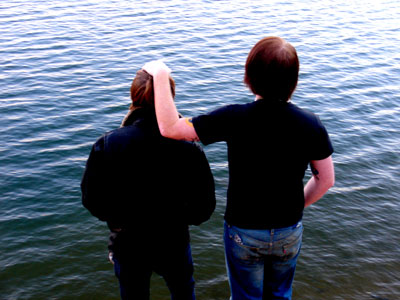 © Michelle B., Blairsville, GA