You Know You Will
January 27, 2013
Throw me out.
My hope and dreams.
They don't mean anything to you.
Oh, my feelings?
Don't worry about those,
I've already been reduced to tears.
Let me go
Don't think about me.
If you do this right I won't even be a memory.
Try to forget.
You won't ever feel regret.
I'm just another doll to toss into the dumpster.
Laugh at me.
Like I can't hear you.
Do you know how much I long to disappear?
Knock my books.
From my hands again.
I'll pick them up for the fifth time this week.
Take my money.
I don't need to eat.
I'll just sit in the bathroom and starve.
Make fun of me.
Go ahead, I know you want to.
Words only hurt when they're wielded like knives.
Knock me down.
The floor is where I belong.
I can't defend myself when all of you attack.
Scavenge me
or at least what's left.
No one will even know your theft.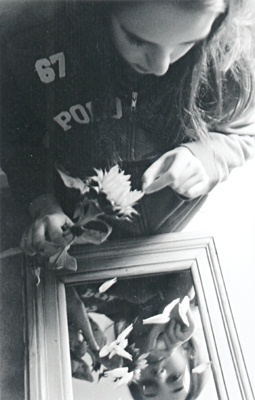 © Cerys W., Marblehead, MA