She is broken
February 1, 2013
She sits there; dark and alone
Saying "sticks and stones can't break my bones"..
But they did.
They've broken her
Crushed her with words she cannot ignore
Physically, and mentally
Making her feel worthless and empty
She promised she would never go back to what happened in the past
Here she is once more, picking up a piece of glass
Putting out her wrist, she replays painful memories
Slit after slit..
She feels no pain
Only the pain of her attackers
Over thinking too much; cutting deeper and faster
These wounds are deepening; not caring anymore
Thinking it's the only solution to keep her from seeping
She dreams all day about if life would be different.
She now starts to debate if her life is worth keeping
The thoughts go on, and so do her cuts
The sound of the wind is calming her, but it's not enough
She has reached the boiling point
It's too late now
With the glass towards her chest, she starts to countdown
This is it; the time
There are no more goodbyes
Humming a piece of her mothers lullaby
Her heart is pounding; crying.
Putting her head on her knee..
One
Two
Three.
It's over, she's gone
Laying on the ground with the blood on her arms
She isn't coming back
She is gone forever
Hoping when she does it, her life of terror is over
It is
She was broken.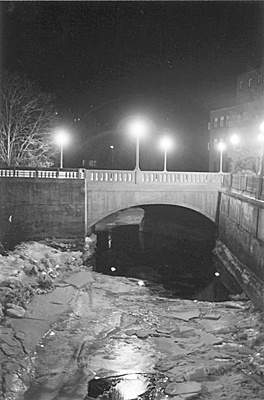 © Peter G., Glenburn, ME