Snitch
May 27, 2013
I keep my head down,
I can't let them see me.
If they do,
I'll have to
run.

Just my luck,
here they come now.
I can hear them behind me,
their hyena laughter
echoing through the halls.

I will myself to be invisible
But they see me.
"Oh my God, it's her!"
I'm dead.

Run.

They're getting closer.
I break into a sprint,
knocking into people
as I run for my life.

I'm gasping for breath
by the time I reach security
But they already know
what I'm going to say.
This is nothing new.

They're on their radios now,
calling for backup
as the pack arrives,
teeth bared
hackles raised
eyes gleaming.
Threats and profanity
stream from the alpha's mouth.

I hide behind the officer,
a little girl clutching at mommy's skirts.
I am a coward.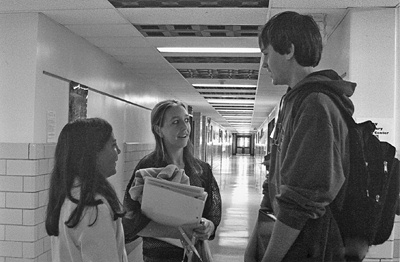 © Kathryn K., Pompton Plains, NJ