Bad Habits That I Need To Break
March 7, 2014
I have so many bad habits, it's kind of gross. I could make a huge list of bad habits that I need to break but I want to be at least a little bit informative about them.

Right, okay, let's move on to the first bad habit. I have this disorder called anxiety that makes me worry about every little thing. It's both a chemical imbalance and a something that I've developed over the years of growing up. See, I used to go to a private school and the people there weren't very nice. In fourth grade, these two girls were talking in the locker room about cutting themselves. One day I was upset because I got in a fight with my best friend, and they told me how to do it. I really trusted these girls and looked up to them. When my parents found out that I was cutting, though, they told me it was wrong and that I had to stop. I thought it was okay, considering that these girls gave me the idea. I won't blame that habit as their fault, though, I was the one that actually put the blade to my wrist. Anywho, I have anxiety on who to trust. I rarely trust anyone, even teachers.

The second bad habit is, as you've probably already guessed, cutting. Self harm has been an issue for me for a long time. I have a friend named Linzee who will cut herself and then post pictures of it all over her Instagram, bragging about it. I hate it when people self harm for attention. I never wanted anyone to find out, I did it because in some sort of weird way it made me feel better. The physical pain helped me focus on something other than the emotional pain, I guess. It's pretty sad that I've been cutting for four years, though. I thought I'd be over it by now. This is the most personal article I've ever written and I'll probably write more like this. It's actually quite theraputical. I guess I'm just having a bad day, and writing about it makes me feel a bit better. Writing has always been my escape.

Okay, on to the next habit. I have a habit of keeping hurtful things in mind. Okay, so I dated James Harris, and it was a disaster. I mean it was great for a while but he turned into a mega jerk. I told him about the cutting, first of all, and he just said "Oh, okay. Whatever." That was pretty offensive and it felt like he didn't care. The other thing was he posted on Instagram and Facebook all about how he was in love with his ex girlfriend. This all happened while we were in a relationship. So before we even broke up, he asked his friend to ask this girl out for him. I act all fine around him, and we barely even ever talk, but it's still pretty hurtful. I know I should be focusing on the happier things in life but it's extremely hard sometimes. I have many more bad habits, those are just the main ones that I really struggle with. Again, sorry that this article is so personal. It's more of a diary entry for me.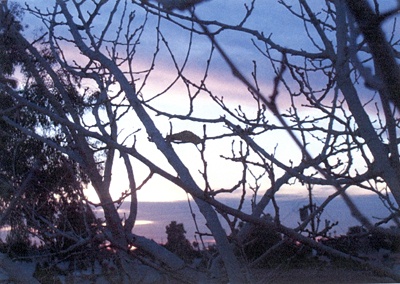 © Delia R., Phoenix, AZ