Hope has Four Legs
July 26, 2009
When I first walked into the stable that day, I didn't know what to expect.

I was here to volunteer to help handicapped kids ride horses for therapy.
I must admit, I was scared. Thoughts about the different people I would face, how heartwrenching it would be to see these kids.

The thought "Can I really do this?" Kept going through my head.

"Hello. You must be Sarah. I'm Kait, here's some brushes, can you brush Cash?"
"Yes"
"Great. We have about fifteen minutes"
As I get into the familiar rythem of grooming a horse, i let my thoughts drift.
What kind of handicaps? What if I do something wrong, and they fall off?

Too soon, Kait comes and yanks me out of my trance. I see a little girl, no more than four or five. She's African American, and adorable.

I don't see anything visibly wrong with her.
"She has Spinal problems. She's just recovered from her third surgery."

Alana* wanted to run to the horses. she hugged them, and said to me as I held her belt to make sure she was steady:
"Some people look at me weird. But the horses don't care. They just want you to get better so you can bring them more carrots."

A five year old said this. FIVE. Just then i realized, sometimes we need to be like horses. We need to help people carry their burdens, and carry them when their weak. We need to allow people to lean on us, and eventually, they'll do the same for us.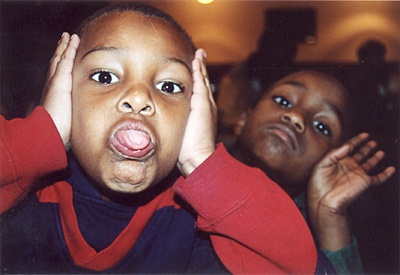 © Amy B., Alabaster, AL