I Will Never Forget Her
MAG
I chose to complete the 40service hours required by my high school at a wonderfully modern and pleasantnursing home. My service consisted of transporting residents to the dining hallfor lunch, visiting them in my off-time and participating in the daily activity.I could recount hundreds of memories, but one in particular will always remainwith me.

One Sunday I was walking down the hall on the residents' floorafter transporting the folks to the dining hall for lunch. Passing the last room,I saw a woman in a wheelchair facing the window farthest from the door. I couldsee she was upset. I was still rather new, but I went over to address her problemas well as I could. She looked at me, almost in tears, and said that no one hadever come to get her. She told me how alone she was, and how she hated beingthere. I truly sympathized with her, and found someone she could talk to aboutthe problem.

The next time I went there, I visited her and she told meabout her life. Her name was Luella Murphy; I called her Miss Luella. She was asweet, healthy older woman whose family was on the East Coast, so she rarely hadvisitors. I learned Miss Luella had a spoon collection. Every spoon ignited amarvelous story, and I loved listening. I saw one with a citrine birthstone, andasked if she was born in November. She said yes, and to our surprise, we found weshared the same birthday. From that day on, I had a wonderful friend.

OneSunday, I went to visit her as usual, but she wasn't there. I frantically asked anurse what had happened. She told me Miss Luella had a stroke and was moved tothe medical center. I went to see her, but she was sleeping. She seemed mucholder as I stood looking at her with machines helping her breathe.

I cameback the following week to find her visiting with two people. I didn't want todisturb her, and was sure I would see her the next week when she would tell meanother story about the good times in her life. But when I returned, she wasgone. The nurse told me she had died.

I was hurt, yet I knew it wasinevitable. It's still hard, but I like to remember our times together,especially the day we realized we had the same birthday.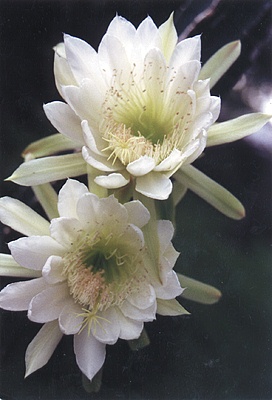 © Anonymous