Suicide: An Epidemic
March 12, 2019
Suicide. The act of intentionally causing one's own death. Think about that. Whether or not that word has affected you personally, or whether someone around you has been affected by it, it's an issue. In fact, it's more than an issue. It's a health epidemic. Suicide is the 10th leading cause of death in the USA. Nearly 800,000 people die by suicide in the world each year, and that is roughly one death every forty seconds. In over half the US states within the past 17 years, the suicide rate has risen by 25 percent.
To give you a visual, imagine that you're in a very large room filled with 100,000 people. Sixteen people in that room will fall victim to suicide. It's not a laughing matter or something to make light of. It is a horrible thing that some people just don't understand. And suicide isn't just an issue in the US, it is an issue around the globe.

In this article, I will be addressing how suicide rates have gone up, warning signs one should look for and most importantly, how to help those who are thinking about ending their lives and how we can prevent suicides.

Generally speaking, suicide rates have gone up, and seem to continue to rise. As I said in the beginning, the suicide rate has risen by 25 percent within the past 17 years. While there is no direct link as to why suicide rates are rising, Dr. Deborah Stone, lead researcher for the Department of Health and Human Services says that relationship issues and financial troubles are two the of the top contributors in the country. Another cause is substance abuse. This is taking a toll also, but more with the younger people of the population. According to Dr. Stone, "While there have been increases and decreases in rates over time, research shows that rates across cities and towns in the United States have been rising, with rural areas experiencing the most increases," Stone explains. "The increased rates may be associated with suicide risk factors that are more common in less urban areas, such as limited access to mental healthcare, as well as greater social isolation."

However, there is no true root cause of rising suicide rates. "It's very hard to make broad statements about suicide," says Dr. Katalin Szanto, a professor of psychiatry at the University of Pittsburgh, who has published widely on suicide prevention.

To give you an idea on how the suicide rates are climbing, according to the American Foundation for Suicide Prevention, 47,173 Americans died by suicide in 2017. That's 12,575 victims higher than those who died by suicide in 2007. On average, there are 129 suicides per day. It's a startling number. Along with this, there is one suicide committed every twelve minutes.

There is, in fact, some thoughts and things of the sort that can fuel suicidal thoughts, and for many of us, it's a horrible idea to sit with. Most of those who commit suicide see it as a problem-solving behavior. These thoughts of suicide usually occur with people who feel like they have an unsolvable problem or never-ending pain. It occurs with people who think there is truly no brighter side to life. Suicide doesn't discriminate. All sorts of people can be at risk. There are some people, however, that can be more at risk than others. Some of the main risk factors for suicide are prior suicide attempts, substance abuse disorders, family history of suicide, mental or medical illness and being in prison or in jail. While there are many more risk factors, these are just some of the more prominent ones in today's society.

These risk factors can be mental, emotional, historical and physical. An example of a mental risk factor could be depression or anxiety. An emotional example could be recent family trauma. A historical example could be a history of suicide attempts or self-harm. Lastly, an example of a physical risk factor could be substance abuse or a terminal illness.

Those who consider suicide think that it is the only thing that can end their pain and their suffering. Along with this, Researchers dissected 20 suicide notes written by people who attempted suicide with 20 notes written by people who completed suicide. They found five things that struck out in the letters. These five things include a sense of burden, emotional pain, a desire to escape negative feelings, a desire to escape their problematic social world, and hopelessness.

As we learn more about how suicide rates have gone up and what could cause one to be suicidal, let's look at warning signs someone should look for. They can vary from person to person, but there are a few signs that can really stick out if one is suicidal.

While risk factors and warning signs sound the same, they are different. A risk factor is something that could increase the possibility of suicide occurring and a warning sign is an indication that a suicidal crisis has already begun. The two are very different.
Adding onto this, The American Foundation of Suicide suggests that there are three areas of warning signs. These include talk, behavior, and mood.

For the talk category, these things can be speaking of being a burden to others, feeling trapped, expressing there is no reason to live and poor problem-solving. These things can be obvious to someone, for these statements are more straight forward.

Moving onto the behavior category, things that can show are things like substance abuse, acting recklessly, accessing legal means, withdrawing from activities, sleeping too much or too little and acting like they are hopeless. These can be less obvious than the things that are spoken.

Lastly, mood is the category that comes across to people when they think of warning signs of suicide. Things in this category can include depression, loss of interest, rage, humiliation, anxiety, despair and sudden peacefulness or calmness. These can be little effects or large effects that other people could see. 8 out of 10 people with suicidal intentions give some sign of their plans.

Some warning signs include giving prized possessions away, talk of harming oneself, increased use of alcohol and/or drugs, sleeping too little or too much, displaying extreme mood swings and acting agitated, restless or anxious. While these are just some of the warning signs, there are many more that one could display, there are many more that are less obvious.

For example, someone who was suffering from depression may show sudden calmness, and this could signal that he or she has chosen to end his or her life. Along with this, one may show withdrawal. This can be choosing to be alone or even isolating themselves from school activities and the loss of pleasure in activities that one may have enjoyed. This is also a symptom of possible depression, a leading cause of suicide.

While suicide is a tough thing, there are ways we can help those who are considering suicide. If warning signs are present, it is very important to get immediate care. If there is an emergency, call 911 or your nearest emergency room. Along with this, with knowledge and prevention, we can help those who struggle with suicidal thoughts and get them the treatment they need.

We can do this by showing people that we care about them It's not just telling someone that life will get better and leave it there, it's showing that person that you'll always be with them. You need to let them know that you are there for them and that they have a save outlet to let out their feelings.

The CDC has five tips for what you can do if you are concerned about a friend or a loved one. Ask that person if you are worried about them if they are considering suicide, keep the person safe if they access to lethal means (that means keep them away from the substances), be there with them and listen to what they need, help them connect with on-going support and stay connected to follow up to see how they are doing. You can also help people cope with different things that they are going through that might have an effect on the suicidal person. Helping people and working with them through tough things can eliminate the chances of that specific person committing suicide. Another thing you can do to prevent suicide is to be educated. According to the National Alliance on Mental Illness, "One of the best things you can do if you know or suspect that your loved one is contemplating suicide is educating yourself. Learning about suicide, what the warning signs are, and how it can be prevented can help you understand what you need to do as a member of their support system." One last thing you can do is to be prepared. Make a crisis plan if someone in your household or someone around you is suicidal. That means you can easily work together to develop a course of action if a crisis should occur.

If you need help, do not hesitate to seek it.
Works Cited
Fisher, Nicole. "Suicide Isn't A U.S. Problem. It's A Global Health Epidemic." Forbes, Forbes Magazine, 15 June 2018.
"How to Recognize Symptoms of Suicidal Behavior." WebMD, WebMD.
Prasad, Ritu. "Why US Suicide Rate Is on the Rise." BBC News, BBC, 11 June 2018.
"Risk Factors and Warning Signs for Suicide." Psychology Today, Sussex Publishers.
Shermer, Michael. "Why Do People Kill Themselves?" Scientific American, 1 Oct. 2018.
"Suicide Statistics." AFSP.
"Suicide Statistics and Facts – SAVE." SAVE.
"Suicide in America: Frequently Asked Questions." National Institute of Mental Health, U.S. Department of Health and Human Services.
Vance, Erik. "Why Are Suicide Rates Rising?" LiveScience, Purch, 9 June 2018.
"Why Do People Kill Themselves? New Warning Signs." Psychology Today, Sussex Publishers.
"Why People Commit Suicide." Psychology Today, Sussex Publishers.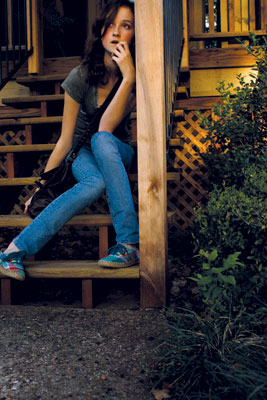 © Alissa H., Double Oak, TX