My Experience - COVID-19
March 13, 2020
Friday the 13th!!! March, 13th, 2020
I've maintained a habit to write small pieces of writing, mainly to entertain my future self with, and also to record eventful periods in my life. Dates and drawings are quite interesting to look back at after a span of a few years. Be it on my first visit to the zoo, aged six, my obsession with Harry Potter quotes back when I was 12, even atop Sr. Muzzamil's CIE practice papers which he returns a month later with the most ruthless marking, or today on the update of the Coronavirus outbreak.
The virus and its effects on my life will be the focal point of this entry. Partly because I consider my personal experience through this pandemic to be worth reading, apart from the actual numbers and updates which are easily available and have already become a part of our history - It's hard to miss the reports on television as there is hardly any news nowadays except on the virus.
Starting as a deadly virus, constricted to the city of Wuhan across the world, 3500 km away from my home city of Lahore, COVID-19 has now become a deadly virus present in nearly every densely populated region in the world. Coronavirus patients have gotten a sudden urge to travel, and I to report it.
People who previously joked on the subject are now realizing the true gravity of the situation as the truth (and the virus) stands virtually a few meters away, and that's what you have to assume when taking precautions.
My own school, Aitchison College and schools everywhere have decided to shut down till further notice due to the spike in reported cases, with exams postponed and most likely cancelled due to the firm timetable for the CIE's. These new notices have students like me wondering if even their external exams may be rescheduled, however for us there is no alternative other than preparing according to the present schedule.
I received quite a fright recently when my driver who I've been regularly travelling with casually informed me of the fever he's been having for the past few days. Now either he's fallen victim of the sudden urge to travel syndrome, or he's developed a recent satirical millennial type humor. Either way I spent the rest of my ride with the window rolled down and a sleeve up to my nose.
Family life has also changed, as we consider stocking up on eatables and sanitizers as well as going as far as to imposing a self-quarantine. One thing is for sure however, words like 'pandemic' and 'quarantine' which had never previously entered my perfect bubble have now become cemented in mine and many others' memories.
On the other side of the situation, as new cases rise, so does the number of cured patients. And while many, myself included consider this an act of God, it is crucial not to lose hope, and also to rely on God for our rescue. We can start by primarily protecting ourselves by washing our hands, and also to keep indoors if you have even the slightest suspicion of the virus, and most importantly don't even think of setting foot inside an airport. Help will come to you and you will be cured, so let the experts do their job and enjoy your break instead. Later we can reflect on our actions and all the reasons we could have prevented this.
Till then, stay safe and remember, safety doesn't come by accident.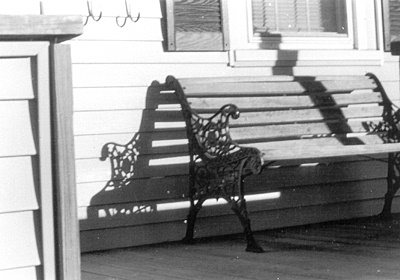 © Anonymous