Love Shouldn't Hurt
MAG
March 18, 2009
Her name was Alice. She was slumped over in the corner, her hands reaching for the small of her back. It was tender. His class ring hung on a silver chain around her neck, a constant reminder of his love. She knew that a bruise was forming under her pale skin – a rushing rainbow of blues, blacks, purples, and yellows. She was grateful he never touched her fragile face. At 16, she had never felt any other hands but her loving boyfriend's. She didn't mind; she was so madly in love with him that it didn't matter that he got rough with her sometimes. She deserved it most of the time. He was just showing his affection.

"One in three high school students have been or will be involved in an abusive relationship," states the Office of Criminal Justice Services in a special report. "And one in five college females will experience a form of dating violence." Such staggering statistics are often pushed to the back page of newspapers, overlooked and forgotten. They appear next to the story of the girl who overcame this type of trauma and is finally ready to speak out. By examining the different types of teen dating abuse, and raising awareness and possible solutions, teenagers can take a proactive stance in the fight against dating violence.

Dating violence comes in many ugly forms, not just physical abuse. Abuse in general is a cycle. It starts with a sweet, romantic period. Everything is perfect. Then the tension starts. The abuser becomes moody and withdrawn. He might nitpick, yell, or threaten. All the while, she's walking on eggshells, attempting not to break even one. One day, the ugly monster rears its revolting head.

Physical violence is often the most publicized form of abuse. This includes choking, punching, imprisonment, rape, and in some cases death. Physical violence normally escalates after an abuser thinks it is pardonable. Dating violence is about more than just injuring the victim; it's about control.

Alice timidly watched as he crossed the room toward her. She knew all too well what was going to happen. It didn't matter that she wasn't in the mood; he was. All too soon, he was upon her, pressing her still-tender back into the chair. She tried to push him off, but he overpowered her. She tried to yell, but his left hand was tightly clasped over her mouth. She watched the room spin as he choked her. While she was wildly fighting for air, her eyes burned with tears. After a few moments of struggling, she gave herself to him, tears streaming down her face.

Sexual abuse is a delicate topic when it comes to dating violence. When a partner is forced to do any unwanted sexual act, it is defined as rape. According to the Students Against Dating Violence website, sexual abuse occurs when the abuser pressures or physically forces the victim to perform a sex act. Most people do not view this as rape, as intimacy is socially "expected" from a partner in a relationship. But this highly unpublicized form of dating violence is abuse.

Alice waited; he would return from practice soon. She hadn't left his truck for three hours, just in case he came back for some reason. She couldn't be caught outside of the truck. So there she sat, faithfully awaiting her loving attacker. A tap on the window awoke her from her thoughts; there he was in all of his beautiful, blameless glory. She could see on his face that she would not be hit tonight; he was too tired from practice. But he was upset. What had she done? She absentmindedly grasped his class ring hanging around her neck. She knew this night would be worse than the last.

Not all abuse is physical. Emotional violence can also leave deep scars. The victim often feels as though she is a pawn in a constant manipulative mind game with a continuous feeling of guilt and helplessness. There are many ways to spot emotional abuse, such as constant putdowns, threats, yelling, turning the blame, and threatening suicide. Phrases like "I love you, but" are also warning signs of emotional abuse.

Behavioral symptoms of abuse include loss of appetite, self-blame, terror, depression, guilt, mistrust of others, anxiety, and suicide, according to The Journal of Marriage and Family. It may lead to drug use and dropping grades, in addition to anorexia, bulimia, and self-mutilation, according to the Centers for Disease Control and Prevention.

Alice was crying. She tried to hide it from him; it wasn't his fault. She could take a punch, but somehow his words hurt more. They hit her in different places. She just kept confirming his love for her in her head as his sharp words cut into her skin. "I do this because I love you," he crooned as he stroked her still-tender back. She remembered one of the posters in the hall at school: "Love doesn't hurt." All she could think was, Then why am I in pain?

There are many ways to take a proactive stance in fighting dating violence. The number one way is through awareness. The more people are aware of the warning signs, the easier abuse is to spot. Not only do teens need to be informed but also parents and school officials. Peer support can be very helpful. A long talk about stopping the abuse can mean much more when coming from a friend rather than an adult. Another way to raise awareness is through student-created posters and essays.

Her best friend sat Alice down and handed her a pamphlet for a support group. On the cover was a picture of a beautiful girl with a black eye. She too had a class ring on a chain around her neck. Alice reached for hers. The bold letters read, "Break the Silence." All Alice could do was cry.

Another proactive way that teens can be involved in stopping dating violence is by starting a teen network of support. Create a phone tree. When someone feels abused they can alert others in the network with a code word that doesn't tip off the attacker. With support it is much easier to break away from a violent situation.

Schools play a large part in preventing teen dating abuse. Training sessions should be held at least once a year to address warning signs, conversation starters, and possible disciplinary actions. Not only teachers should attend but also coaches, directors, and school administrators. The more eyes on the lookout for abuse, the harder it is to hide.

Alice's mind raced as she stood outside his house. She had nothing left to lose. He was threatening to leave her again. Last night was the worst ever. She needed to find a way to make it on her own. The tears brimming in her eyes began to fall as she placed his ring on his doorstep.

Making the final decision to leave an abusive relationship is difficult, no matter the victim's age or the severity of the abuse. It requires great strength and courage to break the silence and stand up against dating violence. Those who have should be recognized for their strength. By raising awareness and being proactive, we can all break the silence.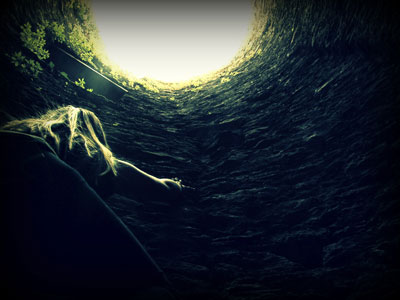 © Caroline C., Coronado, CA