Red Ribbon Week
December 15, 2008
In Delta Middle School had a red ribbon week October 27-31, what a red ribbon week is when the school does stuff to show kids that drugs are bad.


On October 27 they had a basketball dunking contest and the theme was "Don't Let Drugs Turn You." Some of the kids wore their clothes inside out.


On October 28 they had a limbo contest and the theme was "I Won't Bend Under Pressure." Many of the students wore hats to school.


On October 29 they had a game where you threw a football at a target but to make it even harder you had to spin around 10 times on the top of a bat. The theme was "Crazy Red 4 the Truth." Most of the kids did their hair crazy and wore red.


On October 30 they had a bat and ball relay, it was a game where you had to balance a tennis ball on two baseball bats and walk from one side of the gym to the other and back with a partner. The theme was "Team Up on Drugs." A lot of the kids wore jerseys of their choice.


On October 31 they had a Halloween dance for the 7th and 8th graders while the 6th graders watched a movie. At the dance there was a spook alley in the girls locker room and in the spook alley there was 6 different things to see. The first thing that you saw when you walked in was a clown, the second thing that you saw was a monkey and a flying monkey, the third room that you saw had a person in a scream mask with a knife and a butchers knife and a bride who wanted to tell you her story of hatred, in the next room there was a pirate with a chainsaw and someone in a bush costume that came after them with something that I cant remember, then there was a guy who jumped out and scared you, the last thing that you saw was a guy dressed up like a vampire in a coffin.



All of the kids had a really good time while they were learning that drugs are bad for you. The reason that they did activities at lunch recess is so that the kids know what they would miss out on if they did drugs.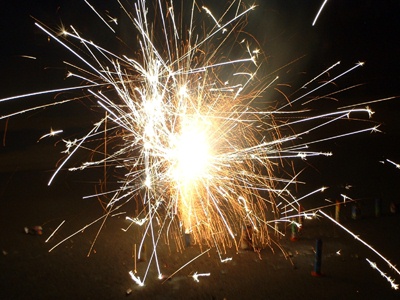 © Anonymous