Alive
January 31, 2009
As humans, it is our nature to feel. These feelings can set your soaring above the clouds, others can push you down into the depths of a dark musky cave.

Is it a touch? A look? A punch? A fall? Is it that one person that sets you hovering over the feeling of love? Alive. Are you alive? Don't lie to your self this time. Have you been down a twisted road that never seems to end even though your tired of it? Or it that path where everything seems to end with the words I hate you and a smack? Or are you on the verge of completely and utterly haze where nothing seems to be real.. but them?

To be alive you must feel. Feel what you thought was never real. Do you need to smile, jump, skip, laugh. Or do you need to cry, hit, cut? Be positive. Do something nice. Make a compliment, grow a flower, start over. Fresh. Life comes and goes, do you feel it slipping throw you fingers? Grab it. Pull it close. Don't let go.

Time is never ending. Feelings grow. Life stops short. It's time to let go. Hold hands with the sun and dance with the rain. It's time to wish. Dream. Analyze. But when all is said and done, when you lay down in bed...How do you feel? Alive.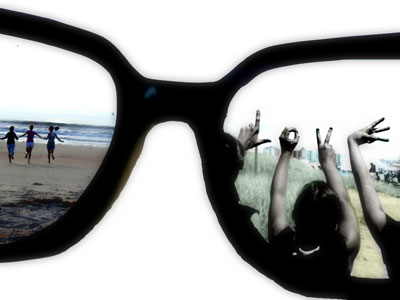 © Christina G., Bedford, NH