How to Keep Up With Healthy Skin
December 24, 2016
Skin is the largest organ within capacity of the human body, and when treated right, can be seen as the most beautiful. What makes human beauty stand out is its flawlessness. To leave skin shining bright, looking immaculate and feeling healthy, one needs to take care of it. Proper skin maintenance doesn't mean just washing it once and calling it a day.

When beginning to search for glorious skin, a person's natural state needs to be taken into account. What works for someone with oily skin may not work for someone with dry skin. Not every concept will apply to each unique individual. Recognizing that skin type doesn't reflect how beautiful someone is is the first step in this process.
The initial step towards a brighter complexion is to find a cleanser that works well with the skin type involved. For nearly all skin types, additives like fragrance should be evaded. Leaving behind the drying, unnatural chemicals is always a good choice However, not everyone can afford the high-end organic products. Finding a good cleanser can take time and people rely mostly on trial and error.

If someone has oily skin, they'll want to get an oil free cleanser and apply a toner afterwards. "You may want to use a toner or astringent after you've washed your face, but be careful because it might irritate your skin," WebMD advises. "They can remove extra oil, making your face less shiny, and help keep skin clean." Finding a light moisturizer or lotion to balance out the astringent is best. Water, especially hot water, (which should be avoided) dries out the skin and pulls away the oils on one's face that is vital to healthy skin. For those who fear clogged pores, special oil free moisturizers can be found at drugstores nationwide.

For dry and flaking skin, gentle cleansers with natural oils can be applied. All skin types need to be washed twice daily, as said by Beauty Note, "You need to get debris out of your pores so that they can breathe and so that whatever products you apply will be properly absorbed." People who feel chapped or dry after washing their face will need a heavy moisturizer for their skin type. For problem areas, a moisturizing cream or soothing lotion can be applied.

Combination skin is the hardest skin type to properly care for, and thus can have many different treatments. "Typically, combination skin is when some parts of your face are dry or flaky, while the center part of your face, nose, chin, and forehead (called the T-zone) is oily," Paula's Choice reports . A gentle cleanser is best, paired with a toner for oily areas. A light moisturizer can be used, and a heavier moisturizer for dry areas. Deciding what combination to use can be difficult, but switching things up will ultimately lead to a good routine. It all depends on someone's unique skin identity.

Listening to one's body, doing what's right for each skin type, and avoiding dangerous toxins will help people shine from the inside out.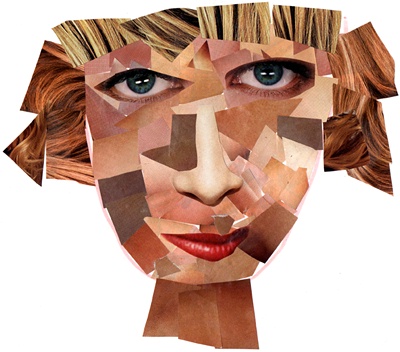 © Maghan D., Athens, AL