See You All Later
January 21, 2022
Dear Editor,
Teen Ink has made me feel welcome from day one and I am thankful for that. I have already gotten Silver and two Editors choices. My writing has improved greatly since I joined and you can see it. I write often since I'm usually not too busy and I love it. With a heavy heart, I must inform you all that I will not be publishing as much. I may occasionally do a poem every once in a while, but it will be short. School is taking a toll on me with pressure, math, and time consuming. I'm also very busy with my robotics competition, which is coming up, and technology contests. Writing contests also take up a big part of my life. I'm also trying to stay offline more and spend time with my family and friends. So for my last piece before I start focusing on more important things, I wanted to tell you about what I have seen here on Teen Ink.

I have seen beautiful works of poetry. I used to think Limericks were goofy and jokes but I read ones that are more solemn and filled with emotions. I've seen long Haikus and short ones, all beautiful. I have read gorgeous Song Lyrics that filled my mind with description. Every poem I have read on Teen Ink so far has been a wonder of detail and feelings. Some made me feel sad, others made me feel angry. They all consumed me into a world.

I've read gorgeous teacher articles. At my school, students are constantly complaining about certain teachers, many of which I love. It's nice to read about how kids see their current and past teachers. I love to read about how some pushed students in different ways and how others taught leadership skills and important values. They make me feel like I'm with the writer and in their class, enjoying the teacher with them.

I hate to say this, but I've seen bullying.It all started out with people saying, "stop copying off of websites" or "this is lame." Then, I came across comments on others' stories that caught my eyes. "I hope you die." Ok, this is over the line. Some people are making accounts just to comment on one peice of work, and it's hate comments. It isn't OK and I'm trying to help. One piece of writing that I think needs love is from 2008. A couple years ago, people were being straight up bullies for no reason. Go give this amazing writer some love and inform others about this bullying. We are supposed to feel love and safe on this site but some authors do not. Here's the link to her story:TeenInk.com/nonfiction/memoir/article/51898/Lost-And-Found?page=20

That's all I would like to say in this letter. Again, that you Teen Ink for being so welcoming. I feel encouraged on this site to write more. I'm not quitting, just taking a break from all social media. See you guys later.

Much love,
AthenaTheGoddess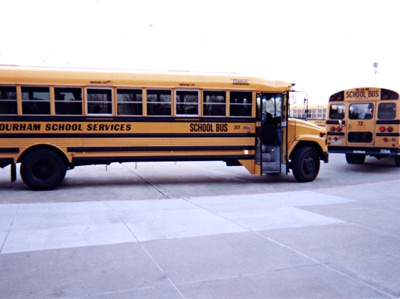 © Blake B., Highland Village, TX