Begging for Feedback
MAG
July 8, 2012
Many of you who are reading this also post your writing on TeenInk.com. When I'm looking at pieces on the site, I often end up reading the comments too. Unfortunately, I often find pleas from other Teen Ink users asking the writer (and others) to comment on their work. I not only find this annoying, but rude. This section is meant for comments relating to that piece. It's impolite to use it as an opportunity to solicit feedback of your own.

A better way to get feedback is to ask your family and friends to comment on your work. You can easily send out a group text or e-mail with a link – to a specific piece or to your profile page on TeenInk.com – asking for comments. This is a polite and effective way to get feedback.

Ever heard the saying "To have friends, be a friend"? This applies here. I've found that reciprocating comments is part of the TeenInk.com user culture: when you leave a comment on another writer's work, he or she will tend to leave a comment on yours. I've spent hours on TeenInk.com going from user to user, reading and commenting. Not only do I find this fun, but it's nice when they give feedback in return.

Teen Ink is a fabulous resource for teen writers and artists. Getting feedback is always gratifying; seeing an e-mail saying that I have a new comment on my work always brightens my day. However, I implore users to solicit comments in a non-annoying, polite way.

By the way, feel free to comment on my work.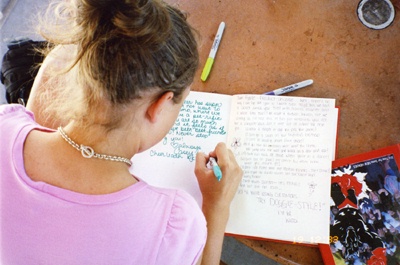 © Jessica S. Pheonix, A