"hey"
October 18, 2012
In the October 2012 issue, the nonfiction piece "hey" composed by Addi Fitzgerald stood out to me as a reminder of what teenage relationships are like today. The nonfiction piece is about a girl who is heavily affected by the back-and-forth text messages between her and her crush. At the beginning, she decides to ignore his mechanic errors and remains hypnotized by their small talk. The next day at school, she sees the same boy with another girl who plans to be his future girlfriend. That afternoon, still jealous and heartbroken, she receives a simple greeting from him with the word "hey." Contemplating between spilling her heart on the phone or not, she finally responds with a basic "Hey."

This short story is a perfect portrayal of what teens would do for love nowadays. Just like Anni chose not to be a Grammar Nazi, we change who we truly are in hope of upping our chances of our crush liking us. We also tend to be obsessive and stalker-like towards our crushes. Watching their every move, easily becoming envious, and anticipating their every word are all common sights.

Something you don't see is teens coming to the realization that liking others who don't appreciate us for who we are is unacceptable. Unrequited love often interferes with our daily lives without us acknowledging or admitting it.

I hope Addi has taught us all something about teenage love and relationships.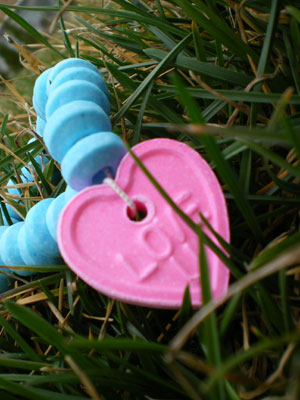 © Jennae P., Kennewick, WA