Rejected
November 29, 2012
"Rejected" by Rachel C illustrates a clear image of the disappointment and frustration caused by rejection of a writing piece entered in a contest or submitted to a literary company. At least once in our lives, whether we were obligated to partake in the writing industry or chose to, failure to be recognized positively is an experience all of us will eventually encounter. Even if we were forced to participate in the literary world, we do feel somewhat let-down. However, because you were rejected, another person succeeded and if you keep aiming for this person's achievement, you will get there.

I, just like the rest of the world, have been unaccepted in terms of my writing when it comes to contests, magazines, and overall, literary submissions. Dissimilar to most of my peers who assume their writing isn't good enough, I am more upset that others will not have the capability to view my work and read about events and characters that reflect who I am. On the other hand, there are and will be various chances in which I can expose myself and my writing to the world.

Rachel reminded me that it's okay to face failure and rejection head-on because you and I will always have another opportunity.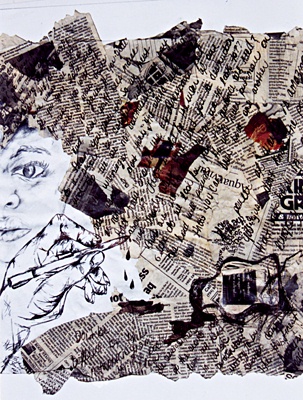 © Lashieta F., Kannapolis, NC