i am aMErican.
February 8, 2013
Because of Imani Martinez's fascinating article, "aMErican Me," which was featured in Teen Ink's February 2013 issue, I think I established a nationality for myself. This piece helped me identify myself and can do the same for others.

Martinez discusses her troubles as both Mexican and black and others' horrified reactions to that fact. She is expected to act like a walking stereotype and as a result of these demeaning attitudes, she simply does not see various races. To her, everyone is the same regardless of your skin color, religion, sexual preference, etc.
As a half Chinese and half Ukrainian teenager living in American, I struggle to find an answer that suits the repetitive question, "What are you?" In addition, like Martinez, I am stereotyped. Because of my Asian background, my peers expect satisfactory grades and if I receive even a single mark below 90, I am judged. Furthermore, previously, I was a competitive gymnast and in the world of competitive gymnastics, Asia and Eastern Europe are famous powerhouses in the particular sport. Therefore, I was anticipated to always perform above standards at meets.
In general, I have discovered a title for myself. It's aMErican. Now, more importantly, who are you?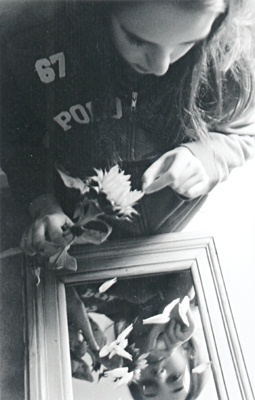 © Cerys W., Marblehead, MA