What Teen Ink Has Done for Me
MAG
September 8, 2015
Teen Ink gives me the voice I'm afraid of using face-to-face. It lets me share my opinions, find peers with similar interests, and it helps me grow as a writer – and as a person. With the constant flow of feedback and new reading material, it's just the place for teens with a passion for creating. Artists, photographers, poets, writers, critics – there's a tab for everyone. Teens who want to be environmentalists or doctors, activists or fantasy authors are welcome. Even people who are just stopping by to check out the book, video game, and movie reviews will be satisfied.
This is an inclusive magazine and website where everyone has an equal opportunity to post in the forums, submit their work, and connect with an online community of friends, future leaders, and young risk-­takers. More often than not, sharing your piece in the chat section, the forums, or by doing read-for-reads with other writers will bring on an onslaught of helpful feedback. It's honest – not too harsh – and it makes a world of difference to someone like me who has a busy family and uninterested friends.
One thing Teen Ink gives me that no other place ever has is courage and confidence in my literary works. I cannot describe the way it feels to look at all the Editor's Choice awards I've gotten, or the two magazine issues on my desk with articles I've written printed in them. It makes me feel accomplished; you don't have to be a middle aged man with four degrees to have your voice heard, or to share your stories with the world. You don't even have to be out of middle school.
I've always been afraid that someone would think my essays, stories, or poems were silly and immature. After I joined Teen Ink, that changed. I began to write more boldly, come out of my shell, and let the way I truly feel come through in my literature. No more covering up what I felt was too dangerous. No more holding back. I became a strong person. I was less afraid.
What I'm getting at is that I wouldn't be the writer – or the person – I am today without Teen Ink. The editors, staff members, and sponsors of this awesome magazine mean the world to me. Thank you for what you do and for making my life brighter.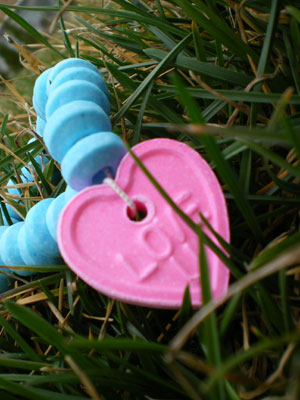 © Jennae P., Kennewick, WA