Thank you, Teen Ink
MAG
December 23, 2015
Thank you for your wonderful website and magazine dedicated to teenage writers and artists. Not long ago, I stumbled across ­Teen Ink while looking for writing contests. Later, I created an account because I enjoy writing and thought it would be an interesting website to read stories and submit work. One day later, my English teacher shared a poem from Teen Ink in class.
I started to visit Teenink.com many times a day. I read, wrote comments, and participated in the forums. I realized I could also submit my work and possibly be published so I submitted pieces. Also, I don't have to get my sister to review my work; instead, I can post it on the forums or submit it. Receiving positive feedback helps me improve my writing and inspires me to write more. I can also leave meaningful feeback for other users. Every day I delight in e-mails from Teen Ink, whether they are newsletters, notifications, or that my work was posted on the website.
I was very excited when my short play was rated number one for the entire day. It made me feel that my writing was special on Teen Ink. Sometimes my work is highly rated and every time I get an e-mail telling me that my article is top voted I jump around my room with joy.
One morning, I became a VIP member and received the green badge. I was very excited when this happened because I was considerded a very important person on Teen Ink. When one of my poems was awarded with an Editor's Choice, I was even more excited because that meant the editors considered my piece outstanding. Weeks later, when I hovered the mouse over my username, I was puzzled because it said that my work had been published in Teen Ink magazine. I didn't know at the moment that I had been published. I felt my heart pound as I checked my e-mail and found a message from Teen Ink telling me that one of my articles would be published in the magazine! I had never been published in print before.
Being published in the magazine is one of the best feelings in the world. When I see my article in print, I will feel like an author receiving the first copy of his or her book. Thank you so much, Teen Ink, for providing a safe environment for teenagers around the world to publish their work and for running a great organization.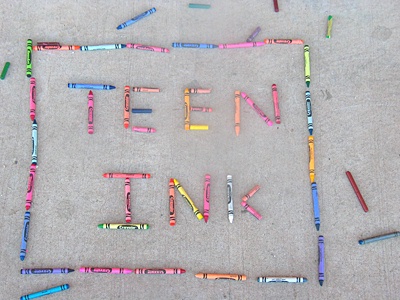 © Bianca N., Phoenix, AZ