77 Percent Equal
MAG
November 23, 2014
She's twenty-three, a clever
little thing
with dreams bigger than the blue eyes she caught him with.
He loves her, or so he says,
loves her so much that if she's seen with another guy she'll end up dead.
So she stays,
stuck in a daze
spinning between bruises and kisses
a mouse wandering a maze.
He says she should feel lucky,
after all look at her prize,
a guy who thinks that love means purple rings circling her eyes.
But what's to believe?
Why's she wearing long sleeves?
It's the middle of August, how can she even breathe?
Well it turns out she hasn't taken a breath in a while,
a warrior fighting behind the flimsy shield of a false smile.
But the story's over,
I'm sure you've all heard it before
splashed across the back page
only there's no uproar.
But let's move along, there's another story to tell,
another city, another woman, I'm sure you know it well.
She's around thirty-three, determined to succeed,
ready to take on the world since the ripe age of three.
But apparently her failure was the plaid skirt
she was wearing on the train,
exhausted from a long day of work.
After all that's what matters, it's the question she was asked,
by a beady-eyed man, glaring down
at her from his self-righteous
wooden stand.
Bring the skirt up to testify,
it's a quarter inch too short.
How's anyone able to resist,
who's even seen a leg before?
The trial was over before it began
it was over before the skirt was folded on the witness stand.
And so the last story finally begins,
a mother sitting on her daughter's bed, her face looking grim,
pack pepper spray, and don't wear that there,
bring a flashlight, always travel
in pairs.
And whatever you do,
don't say the F-word
you're not a man-hater,
don't let it be heard!
Just take your 77 cents, and don't
be proud,
remember the world is your oyster,
and keep your voice down.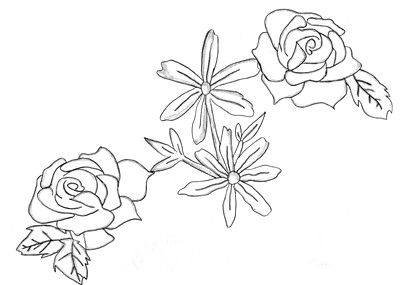 © Leah-Marie D., Peoria, AZ