Whats in a Name?
February 11, 2009
What's in a name? Nothing much really. I have heard many names in my day from good, sweetheart, darling, to horrible, homophobic words. But what if Gay? In the bubble that most GLBT hide in this is a rather large controversial topic. Is it good or bad? Well I have my say.

What is so bad about it? Before it became used to describe those who were Homosexual it meant a rather nice word: Happy. So why is it so bad when someone states you are gay, or for you to call yourself gay or for you to hear the word? It is the mentality of the ones being called these names that makes it bad. To become offended by such a nice word.

But I have a theory, a way to break this cycle that makes people so mad. If you hate the word so much then fight it with a smile. Does a classmate say 'Your so Gay!' and mean to hurt you? Then smile and respond 'Why thank you, I have been having a nice week (weekend) and I felt pretty happy.' The look on their face will be confusion and disbelief. They will not understand, I can tell you that as a fact. Those who humiliate and attempt to destroy another by words is not smart enough to realize that they are the ones losing, not those they harm. And what if you are really gay? Truly homosexual? Same thing. Shrug, smile, and say your line.

And what of the other terms? Those you cannot smile and reply kindly to, or can you? I would say no. Ignore it and, if it becomes a problem then tell someone. If your harassed don't hide behind a closed door and shiver. Closets are great for a lot of things but personally I find them to small to live in for the rest of your life. If your not Homosexual, ignore them, if you are, ignore them. At most, tell them their error. 'Sorry I have a (insert boyfriend/girlfriend)' can work well if the offender is not violent. If they are, or if they become violent, then go to a teacher, a police officer, a friend or a parent. One of them will be on your side, one of them will be able to help you and will not judge you for who you are.


All of this information is meant for anyone. If your Straight, you can use this to combat harassment or name calling you are experiencing. If you are GLBT then you can fight against the names you think are so wrong, or you can change the world a little for your fellow 'family' members who think it is wrong. But remember this, if someone does not like to be called something, don't use it. Just cause you don't mind being called names does not mean another will turn the other cheek.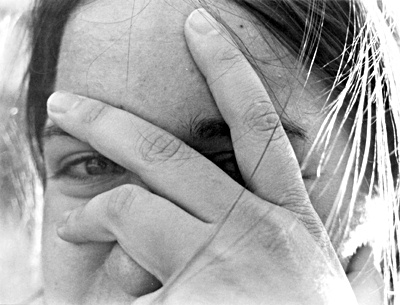 © Claire E., Bethesda, MD